Gambling911.com has your morning odds for Week 8 of the NFL including the action coming in.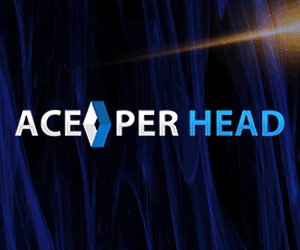 *6 weeks free trial - test drive - best in the biz
*Deposit with Bitcoin - They'll double it!
*Get your own domain, customized website, logo
*Switch in under an hour, earn mrore $$ for doing so
*Odds featured on DonBest.com
*Thousands of betting options daily + live in-play
*Easy and discreet payment options include gift cards
*Walmart gift cards also accepted


Start Earning Money From Your Sheet Here
The Packers are huge public favorites both on the spread and moneyline with around 82% of the action going their way on both.
Green Bay's line is trending off the -7 to -6.  We still have Minnesota available at +6.5 and that is our play for this game.
The LA Rams are seeing around 70% of the spread action in Miami.  Books are mostly holding the Dolphins at +3.5.
Later in the day, books will definitely be exposed with the Seahawks getting around 75% of the spread action and 65% of the moneyline.
No book was moving off the -3 Seattle after opening as high as 7.
These teams have been competitive of late.  Gambling911.com will be on San Francisco +3.
RECORD UPDATED NOVEMBER 2, 2020 9:49 am ET
OVERALL NFL RECORD 2020: 6-8 42.8%
OVERALL COLLEGE FOOTBALL RECORD: 2-1 66.6%
OVERALL NBA RECORD 2020: 70-47-1 59.8%
SOCCER RECORD 2020 (INCLUDES MLS): 23-15 60.5%
Date Time
#
Team
Spread
Total
Money Line
NFL - Nov 01
11/01/2020
251
INDIANAPOLIS COLTS
-3-121
o49-111
-174
10:00:00
252
DETROIT LIONS
+3+101
u49-109
+154
11/01/2020
253
MINNESOTA VIKINGS
+6-112
o49-114
+216
10:00:00
254
GREEN BAY PACKERS
-6-108
u49-106
-256
11/01/2020
255
NEW ENGLAND PATRIOTS
+4½-112
o40½-113
+185
10:00:00
256
BUFFALO BILLS
-4½-108
u40½-107
-225
11/01/2020
257
TENNESSEE TITANS
-7-105
o50½+102
-309
10:00:00
258
CINCINNATI BENGALS
+7-115
u50½-122
+249
11/01/2020
259
LAS VEGAS RAIDERS
+1-106
o48-113
 
10:00:00
260
CLEVELAND BROWNS
-1-114
u48-107
 
11/01/2020
261
NEW YORK JETS
+20-110
o49-108
 
10:00:00
262
KANSAS CITY CHIEFS
-20-110
u49-112
 
11/01/2020
263
LOS ANGELES RAMS
-3½+102
o45-119
-168
10:00:00
264
MIAMI DOLPHINS
+3½-122
u45-101
+148
11/01/2020
267
NEW ORLEANS SAINTS
-4-106
o42½-117
-199
13:25:00
268
CHICAGO BEARS
+4-114
u42½-103
+169
11/01/2020
269
SAN FRANCISCO 49ERS
+3-124
o53-111
+128
13:25:00
270
SEATTLE SEAHAWKS
-3+104
u53-109
-148
11/01/2020
271
DALLAS COWBOYS
+10½-111
o43-103
+383
17:20:00
272
PHILADELPHIA EAGLES
-10½-109
u43-117
-483
WRITE-IN
GAMES
11/01/2020
275
LOS ANGELES CHARGERS
-3-115
o44½-108
-164
13:05:00
276
DENVER BRONCOS
+3-105
u44½-112
+144
11/01/2020
281
PITTSBURGH STEELERS
+4-109
o46EV
+170
10:00:00
282
BALTIMORE RAVENS
-4-111
u46-120
-205
NFL - Nov 02
11/02/2020
273
TAMPA BAY BUCCANEERS
-13+101
o45-110
-638
17:15:00
274
NEW YORK GIANTS
+13-121
u45-110
+463
- Don Shapiro, Gambling911.com