Gambling911.com has your Week 10 college football odds and action report.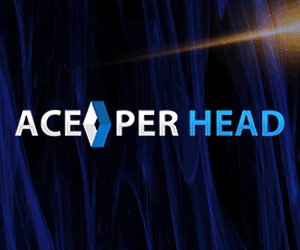 *6 weeks free trial - test drive - best in the biz
*Deposit with Bitcoin - They'll double it!
*Get your own domain, customized website, logo
*Switch in under an hour, earn mrore $$ for doing so
*Odds featured on DonBest.com
*Thousands of betting options daily + live in-play
*Easy and discreet payment options include gift cards
*Walmart gift cards also accepted


Start Earning Money From Your Sheet Here
Michigan, Liberty, West Virginia, Clemson and Florida are your big public favorites Saturday.  The next most wagered on side is an NFL team.
80% of bets were on the Wolverines spread at -3.5.  This one is trending a half point upwards from -3 to -3.5 and -3.5 to -4.  No clear opinion is seen here.
Liberty is getting even more action, though this game will have less volume overall.  They are a +16.5 dog.  Not surprisingly, the line has moved from -17 to -15.5.
Clemson will likely be the most wagered on side Saturday at -5.5.  With the line moving off the -7.5 and flirting with -5, there is a strong enough opinion on Notre Dame.   As an example, Heritage move the line from -6 to -5 at one point early Saturday morning. 
Gambling911.com Pick: Notre Dame +6 (still available at a handful of books).
RECORD UPDATED NOVEMBER 8, 2020 9:44 am ET
OVERALL NFL RECORD 2020: 6-8 42.8%
OVERALL COLLEGE FOOTBALL RECORD: 3-1 75%
OVERALL NBA RECORD 2020: 70-47-1 59.8%
SOCCER RECORD 2020 (INCLUDES MLS): 25-15 62.5%
Date Time
#
Team
Spread
Total
Money Line
NCAA FOOTBALL - Nov 07
11/07/2020
303
SMU
-17½-107
o63-111
-732
09:00:00
304
TEMPLE
+17½-113
u63-109
+507
11/07/2020
317
TULANE
-3-114
o63½-105
-157
09:00:00
318
EAST CAROLINA
+3-106
u63½-115
+137
11/07/2020
319
PITTSBURGH
+2½-115
o51-118
+107
13:00:00
320
FLORIDA STATE
-2½-105
u51-102
-127
11/07/2020
321
SOUTH ALABAMA
+17½-113
o55-112
 
17:00:00
322
COASTAL CAROLINA
-17½-107
u55-108
 
11/07/2020
323
LIBERTY
+16½-111
o68½-105
+456
09:00:00
324
VIRGINIA TECH
-16½-109
u68½-115
-631
11/07/2020
325
TROY
-3½-108
o52½-108
-164
10:00:00
326
GEORGIA SOUTHERN
+3½-112
u52½-112
+144
11/07/2020
327
HOUSTON
+13-109
o51½-111
+387
12:30:00
328
CINCINNATI
-13-111
u51½-109
-487
11/07/2020
329
UL MONROE
+19½-112
o59-108
 
09:00:00
330
GEORGIA STATE
-19½-108
u59-112
 
11/07/2020
333
BOSTON COLLEGE
-14½-117
o53½-115
-621
11:00:00
334
SYRACUSE
+14½-103
u53½-105
+446
11/07/2020
335
NORTH CAROLINA
-11½-114
o62-108
-408
09:00:00
336
DUKE
+11½-106
u62-112
+323
11/07/2020
339
MICHIGAN
-3½-108
o54½-110
-164
09:00:00
340
INDIANA
+3½-112
u54½-110
+144
11/07/2020
341
RUTGERS
+39-110
o64-111
 
16:30:00
342
OHIO STATE
-39-110
u64-109
 
11/07/2020
343
MARYLAND
+27-113
o64½-103
 
12:30:00
344
PENN STATE
-27-107
u64½-117
 
11/07/2020
345
BAYLOR
+13½-106
o46½-114
+389
16:00:00
346
IOWA STATE
-13½-114
u46½-106
-509
11/07/2020
347
MINNESOTA
-7-105
o64-110
-253
12:30:00
348
ILLINOIS
+7-115
u64-110
+213
11/07/2020
349
MICHIGAN STATE
+4½-107
o47½-109
+174
09:00:00
350
IOWA
-4½-113
u47½-111
-209
11/07/2020
353
UCLA
-5½-104
o56-110
-190
16:00:00
354
COLORADO
+5½-116
u56-110
+165
11/07/2020
357
ARIZONA STATE
+12½-114
o55½-109
+331
09:00:00
358
USC
-12½-106
u55½-111
-416
11/07/2020
359
STANFORD
+9½-113
o51-111
+301
16:30:00
360
OREGON
-9½-107
u51-109
-361
11/07/2020
361
WASHINGTON STATE
+3-106
o63-107
 
19:30:00
362
OREGON STATE
-3-114
u63-113
 
11/07/2020
363
FRESNO STATE
-13-103
o57½-110
-424
12:30:00
364
UNLV
+13-117
u57½-110
+339
11/07/2020
367
APPALACHIAN STATE
-21-114
o57-116
 
12:00:00
368
TEXAS STATE
+21-106
u57-104
 
11/07/2020
369
SOUTH FLORIDA
+17-107
o67-110
 
09:00:00
370
MEMPHIS
-17-113
u67-110
 
11/07/2020
371
KANSAS
+38½-108
o63½-110
 
13:30:00
372
OKLAHOMA
-38½-112
u63½-110
 
11/07/2020
373
TEXAS TECH
+10-105
o60½-107
+299
13:30:00
374
TCU
-10-115
u60½-113
-359
11/07/2020
375
OKLAHOMA STATE
-13½-114
o47½-111
-494
13:00:00
376
KANSAS STATE
+13½-106
u47½-109
+394
11/07/2020
377
WEST VIRGINIA
+5½-108
o55-112
+178
09:00:00
378
TEXAS
-5½-112
u55-108
-218
11/07/2020
379
NEBRASKA
+4-112
o53-109
+156
09:00:00
380
NORTHWESTERN
-4-108
u53-111
-176
11/07/2020
381
FLORIDA
+2½+103
o54-112
+124
12:30:00
382
GEORGIA
-2½-123
u54-108
-144
11/07/2020
387
VANDERBILT
+19-107
o45-115
 
12:30:00
388
MISSISSIPPI STATE
-19-113
u45-105
 
11/07/2020
389
ARKANSAS STATE
+14½-113
o69-101
+413
09:00:00
390
UL LAFAYETTE
-14½-107
u69-119
-533
11/07/2020
393
NEW MEXICO
+15½-110
o63½-114
 
20:00:00
394
HAWAII
-15½-110
u63½-106
 
11/07/2020
395
WESTERN KENTUCKY
+7-113
o38½-107
+226
16:00:00
396
FLORIDA ATLANTIC
-7-107
u38½-113
-266
11/07/2020
399
TEXAS A&M
-10-112
o59-107
-337
16:00:00
400
SOUTH CAROLINA
+10-108
u59-113
+277
11/07/2020
401
CLEMSON
-6-101
o50-107
-213
17:30:00
402
NOTRE DAME
+6-119
u50-113
+173
11/07/2020
403
TENNESSEE
-1-110
o52½-104
 
17:30:00
404
ARKANSAS
+1-110
u52½-116
 
WRITE-IN
GAMES
11/07/2020
405
MASSACHUSETTS
+44-110
o55½-109
 
11:30:00
406
MARSHALL
-44-110
u55½-111
 
- Don Shapiro, Gambling911.com