The Washington Football Team vs. Cleveland Browns game featured a line of -7.5 Browns.  For a limited time only, Jazz Sports will double your deposit up to $300.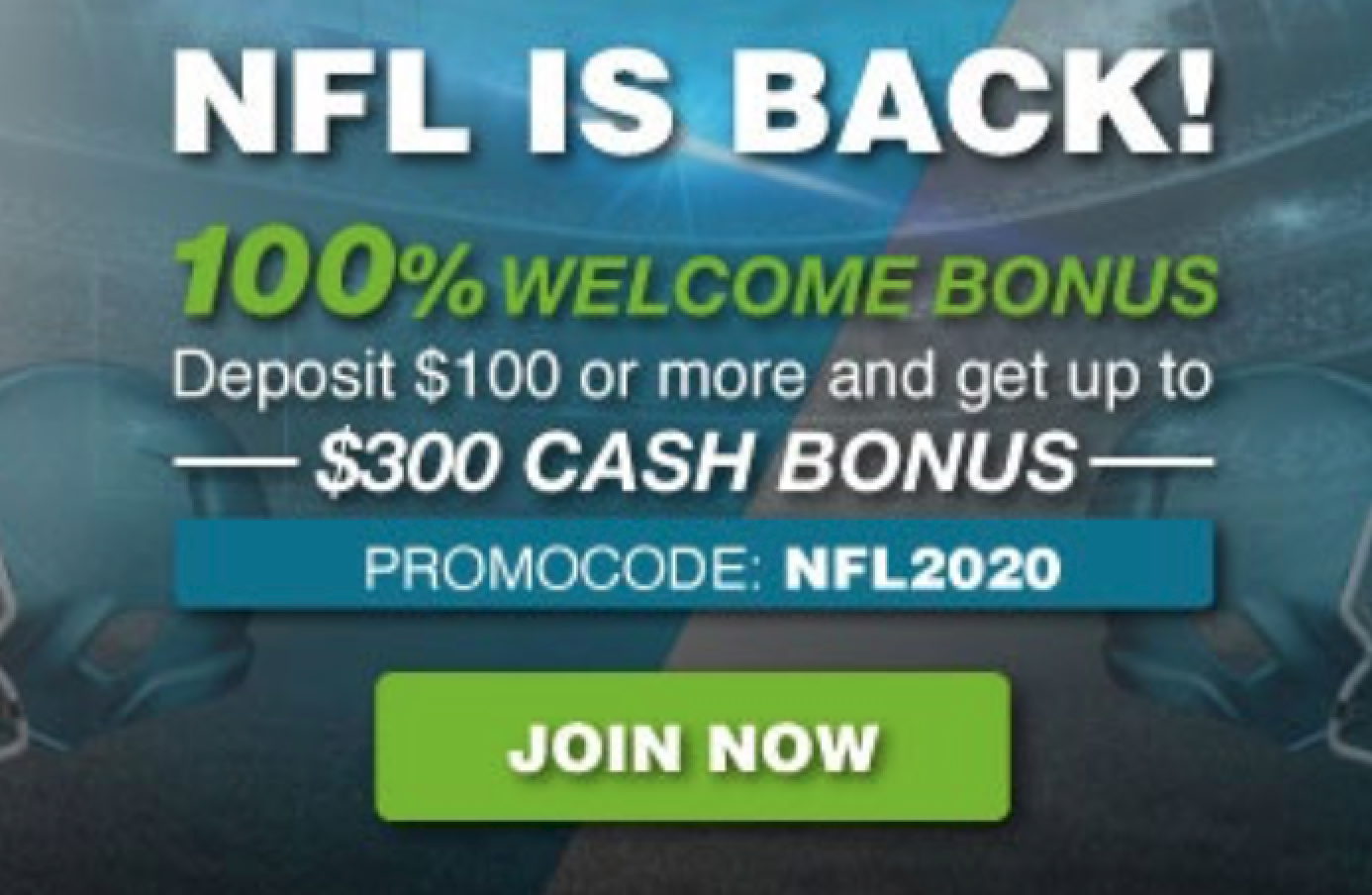 CLEVELAND -- The last time Baker Mayfield faced a talented, quarterback-seeking defensive line anchored by the No. 2 overall draft pick, things didn't go well.
The San Francisco 49ers menaced and mauled Mayfield last season.
On Sunday the Browns' QB faces Washington's ferocious front.
"Game wreckers," Mayfield said while describing a unit led by rookie Chase Young that leads the NFL with 11 sacks after two weeks.
Protecting Mayfield will be one of the primary objectives for the Browns (1-1), who are looking to keep their momentum rolling after rebounding from a brutal opener by beating the Cincinnati Bengals 35-30 last Thursday night.
Cleveland has used the extra days off to get healthier and prepare for Washington's talented and deep D-line, which is stacked with first-round picks and can create pressure from inside and the edge.
From SI.com: "The fun might be over for Washington as they dip into the meat of their schedule, but this pass rush will complicate more than a few Sundays for young quarterbacks during the season. And is that enough to take them out of the Trevor Lawrence sweepstakes?"
Washington @ Browns Sun, Sep 27, 2020 EST
| Rot | Dwayne Haskins (WAS) Total Completions | Moneyline |
| --- | --- | --- |
| 701 | Over  20½  Completions | -115 |
| 702 | Under  20½  Completions | -115 |
| Rot | Dwayne Haskins (WAS) Total Passing Yards | Moneyline |
| --- | --- | --- |
| 703 | Over  226½  Passing Yards | -115 |
| 704 | Under  226½  Passing Yards | -115 |
| Rot | Baker Mayfield (CLE) Total Completions | Moneyline |
| --- | --- | --- |
| 801 | Over  20½  Completions | -115 |
| 802 | Under  20½  Completions | -115 |
| Rot | Baker Mayfield (CLE) Total Passing Yards | Moneyline |
| --- | --- | --- |
| 803 | Over  238½  Passing Yards | -115 |
| 804 | Under  238½  Passing Yards | -115 |
| Rot | First Scoring Play | Moneyline |
| --- | --- | --- |
| 1007 | Washington TD     | +300 |
| 1008 | Washington FG     | +280 |
| 1009 | Washington Any Other Score     | +4500 |
| 1010 | Browns TD     | +150 |
| 1011 | Browns FG     | +260 |
| 1012 | Browns Any Other Score     | +4500 |
| Rot | Will there be a Defensive or Special Teams TD | Moneyline |
| --- | --- | --- |
| 1013 | Yes     | +225 |
| 1014 | No     | -285 |
| Rot | Total TDs in the Game | Moneyline |
| --- | --- | --- |
| 1015 | Over  4½  TDs | -120 |
| 1016 | Under  4½  TDs | -110 |
| Rot | Total FGs Scored in the Game | Moneyline |
| --- | --- | --- |
| 1017 | Over  3½  FGs | -115 |
| 1018 | Under  3½  FGs | -115 |
| Rot | Shortest TD in the Game | Moneyline |
| --- | --- | --- |
| 1021 | Over  1½  Yards | -115 |
| 1022 | Under  1½  Yards | -115 |
| Rot | Longest FG Scored in the Game | Moneyline |
| --- | --- | --- |
| 1023 | Over  47½  Yards | -115 |
| 1024 | Under  47½  Yards | -115 |
| Rot | A Team to Score 3 Unanswered Times | Moneyline |
| --- | --- | --- |
| 1025 | Yes     | -225 |
| 1026 | No     | +185 |
| Rot | Team To Score Longest TD | Moneyline |
| --- | --- | --- |
| 1027 | Washington     | +155 |
| 1028 | Browns     | -185 |
| Rot | Team To Score Longest FG | Moneyline |
| --- | --- | --- |
| 1029 | Washington     | -115 |
| 1030 | Browns     | -115 |
| Rot | Team Scoring 1st Wins Game | Moneyline |
| --- | --- | --- |
| 1031 | Yes     | -185 |
| 1032 | No     | +155 |
| Rot | Team to Call 1st Timeout | Moneyline |
| --- | --- | --- |
| 1033 | Washington     | -115 |
| 1034 | Browns     | -115 |
| Rot | Double Result | Moneyline |
| --- | --- | --- |
| 1035 | Washington/Washington     | +375 |
| 1036 | Washington/Tie     | +3000 |
| 1037 | Washington/Browns     | +450 |
| 1038 | Tie/Washington     | +2000 |
| 1039 | Tie/Tie     | +4000 |
| 1040 | Tie/Browns     | +1100 |
| 1041 | Browns/Washington     | +1000 |
| 1042 | Browns/Tie     | +3500 |
| 1043 | Browns/Browns     | -140 |
| Rot | Race To 10 Points | Moneyline |
| --- | --- | --- |
| 1044 | Washington     | +160 |
| 1045 | Browns     | -250 |
| 1046 | Neither     | +6000 |
| Rot | Will the Game go to Overtime | Moneyline |
| --- | --- | --- |
| 1047 | Yes     | +1000 |
| 1048 | No     | -3000 |
| Rot | Highest Scoring Half | Moneyline |
| --- | --- | --- |
| 1049 | 1st Half     | -125 |
| 1050 | 2nd Half     | -115 |
| 1051 | Tie     | +1700 |
| Rot | Highest Scoring Quarter | Moneyline |
| --- | --- | --- |
| 1052 | 1st Quarter     | +450 |
| 1053 | 2nd Quarter     | +170 |
| 1054 | 3rd Quarter     | +425 |
| 1055 | 4th Quarter     | +200 |
| 1056 | Tie     | +750 |
| Rot | Winning Margin | Moneyline |
| --- | --- | --- |
| 1057 | Washington to win by 1-3 pts     | +1000 |
| 1058 | Washington to win by 4-6 pts     | +1500 |
| 1059 | Washington to win by 7-10 pts     | +1200 |
| 1060 | Washington to win by 11-13 pts     | +2500 |
| 1061 | Washington to win by 14-17 pts     | +2000 |
| 1062 | Washington to win by 18-21 pts     | +3000 |
| 1063 | Washington to win by 22 or more pts     | +1800 |
| 1064 | Browns to win by 1-3 pts     | +500 |
| 1065 | Browns to win by 4-6 pts     | +650 |
| 1066 | Browns to win by 7-10 pts     | +450 |
| 1067 | Browns to win by 11-13 pts     | +1000 |
| 1068 | Browns to win by 14-17 pts     | +700 |
| 1069 | Browns to win by 18-21 pts     | +900 |
| 1070 | Browns to win by 22 or more pts     | +350 |
| Rot | Total Points Scored | Moneyline |
| --- | --- | --- |
| 1071 | 00-14 Points     | +3500 |
| 1072 | 15-21 Points     | +1400 |
| 1073 | 22-28 Points     | +700 |
| 1074 | 29-35 Points     | +425 |
| 1075 | 36-42 Points     | +325 |
| 1076 | 43-49 Points     | +350 |
| 1077 | 50-56 Points     | +425 |
| 1078 | 57-63 Points     | +650 |
| 1079 | 64-70 Points     | +1000 |
| 1080 | 71-77 Points     | +1800 |
| 1081 | 78 or More Points     | +2200 |
| Rot | 1st Half Total TDs Scored | Moneyline |
| --- | --- | --- |
| 1082 | Over  2½  TDs | +105 |
| 1083 | Under  2½  TDs | -135 |
| Rot | 1st Half Total FGs Scored | Moneyline |
| --- | --- | --- |
| 1084 | Over  1½  FGs | -120 |
| 1085 | Under  1½  FGs | -110 |
| Rot | Score in Last 2 min of the 1st Half | Moneyline |
| --- | --- | --- |
| 1086 | Yes     | -260 |
| 1087 | No     | +210 |
- Tony Caliente, Gambling911.com