Vladimir Putin Dead? Volodymyr Zelensky Says Maybe
Published on:
Jan/19/2023
The oddsmakers at BetOnline have routinely adjusted odds on Russian President Vladimir Putin's exit date.  Most of the stories surrounding Putin's possible departure in 2023 involve either health issues or fears of an assassination.  On January 19, 2023, a story surfaced that had Ukraine President  Volodymyr Zelensky actually questioning whether Putin was still alive.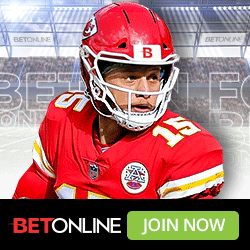 Speaking to leaders at the World Economic Forum in Davos, Switzerland, Zelensky urged his allies to send more weapons to his army before new Russian offensives while casting doubt on Putin's current state of being.
Zelensky said: 'Right now I don't understand who to talk to. I am not sure whether the president of Russia is still alive.
'I don't understand that he's still alive or that it is him particularly making decisions."
While no evidence exists that Putin is in grave health or even dead, there is a degree of speculation that a body double has been used in some instances. 
Updated Odds January 19, 2023
Vladimir Putin Exit Date
2023
+150
2026 or Later
+160
2024
+350
2025
+400
A sourceclose to Putin once said that "the president will nominate his chosen heir already this year, instead of risking his downfall," according to the Daily Mail.
Prior Odds
BetOnline still had a Putin exit date of 2026 or later as the favorite at near EVEN odds back in August of this past year.  Their odds are specific to which year Putin ceases to be President of Russia.  BetOnline does not distinguish between a voluntary or involuntary departure from office. 
Vladimir Putin Exit Date
2026 or Later
+110
2023
+300
2024
+450
2022
+500
2025
+700
Close to Home
Last year, a close aide's daughter had been 'blown to pieces in Moscow car bomb' in what is the first sign of possible instability on the Russia political landscape since its invasion of Ukraine.  The Kremlin blamed Ukraine for the killing.
Darya Dugin was driving back from festival when her car suddenly exploded on a road on outskirts of Moscow.
Her 60-year-old father, Alexander, 60, was meant to be travelling with her but had been driving in separate vehicle.  This is leading to speculation that the bombing was meant for her father.  Both had been vocally supportive of the Ukraine invasion.
Highly influential Alexander Dugin is the former chief editor of the staunchly pro-Putin Tsargrad TV network and sometimes referred to as "Putin's Brain".  He is often called "Rasputin" and is considered to be one of the architects of the was in Ukraine.
Footage apparently taken at the scene of the alleged bombing shows Darya's Land Cruiser Prado engulfed in flames by a roadside with at least one fire truck in attendance.
Mykhailo Podolyak, a top adviser to Ukrainian President Volodymyr Zelenskyy, said Dugina's death is the result of Russia's domestic instability and not any military action from his country.
Darya Dugina was a top Nazi propagandist at the Dugin's Nazi party, called for genocide of the Ukrainians, on her TG channel she urged "to produce fakes vs Ukraine", visited Azovstal recently, wrote a book about the Z-war. She was not "a daughter" like "an innocent collateral". https://t.co/dFd1v38jxC

— Sergej Sumlenny (@sumlenny) August 21, 2022
From the Russian side, RT.com reported that the explosive was planted under the bottom of the car.  That news agency also reports that a recording from the SUV's dash cam had been retrieved.  RT claims that Alexander is "largely considered a marginal figure" in Russian politics.  The Sun claims that his writings are required reading for Russian soldiers.
Alexander was giving a lecture on 'Tradition and History' at a family festival in Moscow Region earlier in the day.
- Jagajeet Chiba, Gambling911.com