We have payout odds for golfers listed between +2000 and +2800 with payout odds ranging from $4000 to $6000 on a $100 bet with a win at this week's US Open Golf Tournament. 
Rory McIlroy
McIlroy ended an 18-month drought without a PGA Tour victory by taking the Wells Fargo Championship in May. Now, he'll try to win his first major championship since the 2014 PGA Championship. He's a combined 32 under in his past three starts on the South Course at the Farmers Insurance Open. - ESPN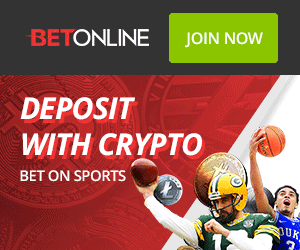 Patrick Reed
He won the Farmers Insurance Open by 5 shots in January for his ninth tour victory. It came with controversy when he declared an embedded lie in the rough after his ball bounced to the spot on the 10th hole during the third round. Reed is No. 7 in the Ryder Cup standings; the top six are automatic qualifiers. - ESPN
Collin Morikawa
At 24, Morikawa has already won four times on tour, including the 2020 PGA Championship. He has accomplished all of that despite a hot-and-cold putter; he ranks 167th in shots gained putting this season (-.316). - ESPN
US Open 2021 Odds $4000 to $6000
+2000 represents a $2000 payout on a $100 bet with +2800 equal to a $2800 payout on that same bet.
752007
Rory McIlroy
 
+2000
 
752009
Collin Morikawa
 
+2200
 
752003
Jordan Spieth
 
+2200
 
752006
Justin Thomas
 
+2500
 
752014
Patrick Reed
 
+2500
 
752010
Patrick Cantlay
 
+2800
 
752012
Tony Finau
 
+2800
 
752011
Viktor Hovland
 
+2800
- Mary Montgomery, Gambling911.com