The Stanford vs. Vanderbilt line has moved from The Cardinal -11 to -13.  Bet this one at BetAdrian, which offers a NO DEPOSIT welcome bonus of $20/€20.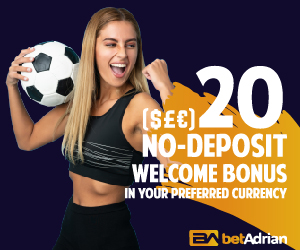 Recreational Sportsbook Line Movement
Time STA VAN
09/17 2:26 pm-13 -105+13 -115
09/17 1:50 pm-12½ -110+12½ -110
09/17 1:42 pm-12 -115+12 -105
09/17 1:13 pm-12 -110+12 -110
09/17 1:08 pm-12 -115+12 -105
09/16 7:00 pm-12½ -110+12½ -110
09/14 7:21 pm-12 -110+12 -110
09/14 7:04 pm-11½ -110+11½ -110
09/12 8:52 pm-11 -110+11 -110
The line movement has been pretty consistent and could indicate the books believe Stanford is going to blow out Vanderbilt.  We actually have a line of -22 here.
Tanner McKee lead Stanford's 42-28 upset rout of No. 14 USC.  He passed for two touchdowns and rushed for another score in his first collegiate start as Stanford (1-1, 1-0 Pac-12) rebounded from a rough 24-7 loss to Kansas State last week in which the Cardinal didn't even score until the final minutes.
Nathaniel Peat racked up a career-high 115 yards, and Kyu Blu Kelly returned an interception 31 yards for a touchdown in Shaw's 63rd conference victory at Stanford, moving him past Pete Carroll for ninth-most in Pac-12 history.
"It shows who we are as a team," Peat said. "We have a lot of playmakers and a lot of potential. Last week, we really didn't show who we were."
Vandy had a win last week when Joseph Bulovas connected on a 38-yard field goal with 19 seconds remaining. Ken Seals accounted for three scores and Vanderbilt beat Colorado State 24-21 on Saturday night to snap an 11-game losing streak.
We will be on Stanford -13 here
- Mary Montgomery, Gambling911.com