At one point this past month, Spank Odds was among the most searched for terms coming to the Gambling911.com website and its founder, Gadoon "Spanky" Kryollos, has been heavily promoting the free odds service via social media platforms such as Twitter.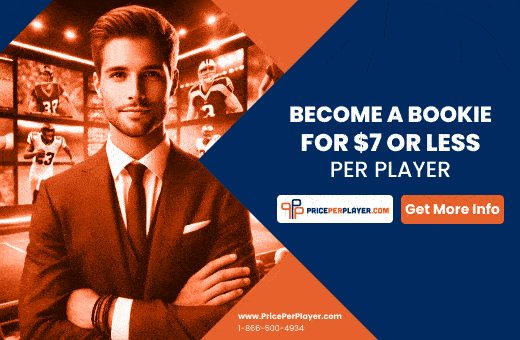 Now it is very close to being released. 
Can't get enough of seeing @spankodds

What's fascinating is watching pinnacle juice auto-moving higher and higher.

I know many of you want to win so bad but under 42-110 is very different than under 42-146.

If you miss a number it's ok to pass

Don't force a circle into square https://t.co/EnuEJfwPES

— spanky (@spanky) August 16, 2022
Spanky tells our Thomas Somach:  "SpankOdds will feature betting lines from all over the world.
"We will have the lines from all the casinos as well as all the offshore sportsbooks.
"And we will have the most up-to-date lines and the most up-to-date injury updates."
Asked about the competition, Spanky noted: "Don Best cost $600 a month. SpankOdds will be free."
It is also slated to feature odds from both offshore sportsbooks and the those in the U.S. regulated market.
Pinnacle Sports, out of Curacao, can't quite shed its image as one of the premier offshore sportsbooks despite its focus on the European and Asian markets in recent years.  That's because Pinnacle has long been favored by professionals for its sharp lines.  It will, of course, have a place on SpankOdds.
"What's fascinating is watching pinnacle juice auto-moving higher and higher," Spanky commented via Twitter Tuesday.
Spanky's tweet was in relation to the super sharp Right Angle Sports Show and its Week 2 Preseason NFL podcast.
It's @RASPicks Release Show #2 of the season live on @Covers YouTube in an hour at 7:30pm EST.

Today has been a crazy day of odds movement, but the guys at RAS will finish the day off with a bet everyone can get ahead of the market on.

Join us here: https://t.co/nMZR1loDOX

— Adam Chernoff (@adamchernoff) August 15, 2022
One of the most anticipated features of Spank Odds per search interest is the Consensus Line option.
Spanky describes it as being fully customizable per sport.
"YOU set the weights and make your own soup," he tweeted.  "Depending on sport, some sportsbooks are sharper than others."
So what is the consensus line exactly?
"The consensus line is....you make the soup and you put a little bit of this and a little bit of that, a pinch of this, a pinch of that, and you essentially try to make it so that you have a hundred percent, and you total everything up, you try to see this is the line I believe is a true consensus line."
An exact release date has not been provided, however, Gambling911.com readers are encouraged to register at SpankOdds here.  Expect it to go live before the start of Week 1 NFL.
- Chris Costigan, Gambling911.com Publisher