Gambling911.com has your NFL Week 3 morning odds and a glimpse at which teams are seeing the most action Sunday Game Day.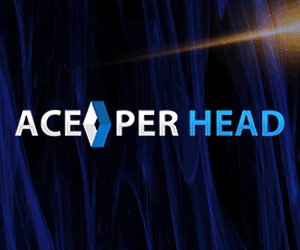 *6 weeks free trial - test drive - best in the biz
*Deposit with Bitcoin - They'll double it!
*Get your own domain, customized website, logo
*Switch in under an hour, earn mrore $$ for doing so
*Odds featured on DonBest.com
*Thousands of betting options daily + live in-play
*Easy and discreet payment options include gift cards
*Walmart gift cards also accepted


Start Earning Money From Your Sheet Here
Among the most wagered on sides this week: The Patriots, Bills, Falcons and Giants.
Books were generally moving off the -6 to -6.5 in response to the action on New England.  Close to 80% of the spread action was on the Pats Sunday morning.
The Bills were seeing around 60 percent of the action on the spread while moneyline bets were more skewed towards the Rams at some books.   A line of Bills -1.5 to -2.5 could be found across the board.
Around 75% of the public backing was coming Atlanta's way.  The line on this one sat at -3 Atlanta with little movement.
The Giants had around 65% of the action as a +3.5 home dog.  Starting QB Jimmy Garoppolo is out for San Francisco in this one. He was worth a full three points (the drop in the line after his injury status became clear).
Date Time
#
Team
Spread
Total
Money Line
NFL - Sep 27
09/27/2020
461
LAS VEGAS RAIDERS
+6½-110
o47-110
+235
10:00:00
462
NEW ENGLAND PATRIOTS
-6½-110
u47-110
-275
09/27/2020
463
LOS ANGELES RAMS
+1½EV
o47-110
 
10:00:00
464
BUFFALO BILLS
-1½-120
u47-110
 
09/27/2020
465
HOUSTON TEXANS
+4-105
o46½-110
+180
10:00:00
466
PITTSBURGH STEELERS
-4-115
u46½-110
-220
09/27/2020
467
SAN FRANCISCO 49ERS
-3-120
o43-110
-169
10:00:00
468
NEW YORK GIANTS
+3EV
u43-110
+149
09/27/2020
469
TENNESSEE TITANS
-2½-115
o50½-110
-140
10:00:00
470
MINNESOTA VIKINGS
+2½-105
u50½-110
+120
09/27/2020
471
WASHINGTON FOOTBALL TEAM
+7-110
o45-110
+275
10:00:00
472
CLEVELAND BROWNS
-7-110
u45-110
-335
09/27/2020
473
CINCINNATI BENGALS
+4-110
o47½-110
+170
10:00:00
474
PHILADELPHIA EAGLES
-4-110
u47½-110
-200
09/27/2020
475
CHICAGO BEARS
+3-110
o47-110
+138
10:00:00
476
ATLANTA FALCONS
-3-110
u47-110
-158
09/27/2020
477
NEW YORK JETS
+11½-110
o44-110
+450
13:05:00
478
INDIANAPOLIS COLTS
-11½-110
u44-110
-600
09/27/2020
479
CAROLINA PANTHERS
+6½-110
o43½-110
+243
13:05:00
480
LOS ANGELES CHARGERS
-6½-110
u43½-110
-283
09/27/2020
481
DETROIT LIONS
+5½-110
o56-110
+210
13:25:00
482
ARIZONA CARDINALS
-5½-110
u56-110
-250
09/27/2020
483
TAMPA BAY BUCCANEERS
-6-110
o42½-110
-260
13:25:00
484
DENVER BRONCOS
+6-110
u42½-110
+220
09/27/2020
485
DALLAS COWBOYS
+4½-110
o56½-110
+185
13:25:00
486
SEATTLE SEAHAWKS
-4½-110
u56½-110
-225
09/27/2020
487
GREEN BAY PACKERS
+3EV
o53-110
+148
17:20:00
488
NEW ORLEANS SAINTS
-3-120
u53-110
-168
NFL - Sep 28
09/28/2020
489
KANSAS CITY CHIEFS
+3½-110
o54½-110
+158
17:15:00
490
BALTIMORE RAVENS
-3½-110
u54½-110
-183