The Raiders, Cardinals, Saints, Titans and Chiefs were seeing heavy betting action early Sunday.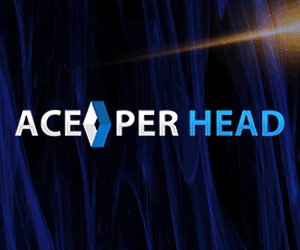 *6 weeks free trial - test drive - best in the biz
*Deposit with Bitcoin - They'll double it!
*Get your own domain, customized website, logo
*Switch in under an hour, earn mrore $$ for doing so
*Odds featured on DonBest.com
*Thousands of betting options daily + live in-play
*Easy and discreet payment options include gift cards
*Walmart gift cards also accepted


Start Earning Money From Your Sheet Here
The Raiders had around 65% of the public backing.  The line on this gmae has moved from a PICK'EM to -3.
82% of those betting the Cardinals-Patriots spread were backing Arizona.  The Cardinals line was at -2.5 earlier in the week with books moving the number to -1.  It is rare that the Patriots are a home dog. Arizona was seeing almost all the action on the moneyline.
Gambling911 will be on the Patriots +1.5.
The Saints are a -16 favorite in Denver with none of the Broncos quarterbacks able to go.  That team will rely on another position player to take on that role.  Should be interesting.  This is due to Covid-19 positives.
The Chiefs-Bucs spread action is balanced, however, nearly all the moneyline action is on KC.
RECORD UPDATED NOVEMBER 29, 2020 6:11 pm ET
OVERALL NFL RECORD 2020: 8-10 44.4%
OVERALL COLLEGE FOOTBALL RECORD: 4-1 80%
OVERALL NBA RECORD 2020: 70-47-1 59.8%
SOCCER RECORD 2020 (INCLUDES MLS): 26-16 61.9%
SOCCER RECORD 2020 (INCLUDES MLS): 26-15 63.4%
Date Time
#
Team
Spread
Total
Money Line
NFL - Nov 29
11/29/2020
251
LAS VEGAS RAIDERS
-3-122
o54-103
-174
10:00:00
252
ATLANTA FALCONS
+3+102
u54-117
+154
11/29/2020
253
ARIZONA CARDINALS
-1-115
o49-104
-123
10:00:00
254
NEW ENGLAND PATRIOTS
+1-105
u49-116
+103
11/29/2020
255
NEW YORK GIANTS
-6-104
o44-106
-247
10:00:00
256
CINCINNATI BENGALS
+6-116
u44-114
+207
11/29/2020
257
CLEVELAND BROWNS
-7½+110
o48½-109
-320
10:00:00
258
JACKSONVILLE JAGUARS
+7½-130
u48½-111
+260
11/29/2020
259
CAROLINA PANTHERS
+3-107
o50-110
+142
10:00:00
260
MINNESOTA VIKINGS
-3-113
u50-110
-162
11/29/2020
261
TENNESSEE TITANS
+3-101
o51½-108
+148
10:00:00
262
INDIANAPOLIS COLTS
-3-119
u51½-112
-168
11/29/2020
263
LOS ANGELES CHARGERS
+4½-107
o52-104
+191
10:00:00
264
BUFFALO BILLS
-4½-113
u52-116
-231
11/29/2020
265
MIAMI DOLPHINS
-7½+105
o44½-115
-323
10:00:00
266
NEW YORK JETS
+7½-125
u44½-105
+263
11/29/2020
267
NEW ORLEANS SAINTS
-15½-109
o36-106
 
13:05:00
268
DENVER BRONCOS
+15½-111
u36-114
 
11/29/2020
269
SAN FRANCISCO 49ERS
+6½-114
o44½-110
+232
13:05:00
270
LOS ANGELES RAMS
-6½-106
u44½-110
-272
11/29/2020
271
KANSAS CITY CHIEFS
-3½-108
o56½EV
-185
13:25:00
272
TAMPA BAY BUCCANEERS
+3½-112
u56½-120
+165
11/29/2020
273
CHICAGO BEARS
+10-129
o44-106
 
17:20:00
274
GREEN BAY PACKERS
-10+109
u44-114
 
NFL - Nov 30
11/30/2020
275
SEATTLE SEAHAWKS
-6-111
o48½-106
-264
17:15:00
276
PHILADELPHIA EAGLES
+6-109
u48½-114
+22
- Don Shapiro, Gambling911.com