Jazz Sports out of San Jose, Costa Rica, has released lines on all 17 week games of the 2020 NFL season ahead of the league releasing a full 17-week schedule without any major alterations.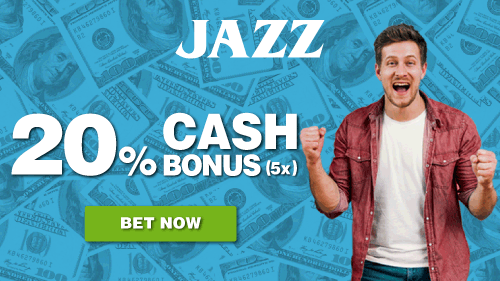 Analysts believed the NFL might alter the schedule in light of the coronavirus pandemic.
League spokesman Brian McCarthy confirmed a September 10 opener, the Super Bowl on Feb. 7 and visions of fans in the stands.
"We plan to start on time," McCarthy said.
Not only is the NFL planning to release its regular-season schedule, but it is also plans to release its preseason schedule as well, including the Hall-of-Fame game, McCarthy told ESPN's Adam Schefter.
"If we have to make adjustments, we will be prepared to do so based on the latest guidance from our medical experts and public health officials and current and future government regulations," McCarthy said.
"We made adjustments and conducted safely and efficiently key offseason activities such as free agency, the virtual off-season program and the 2020 NFL Draft."
Jazz 2020 NFL Futures Odds (Place Bets Here)
Kansas City Chiefs     6/1
Baltimore Ravens     7/1
San Francisco 49ers     9/1
New Orleans Saints     12/1
Tampa Bay Buccaneers     12/1
Philadelphia Eagles     18/1
New England Patriots     20/1
Seattle Seahawks     20/1
Dallas Cowboys     22/1
Green Bay Packers     22/1
Buffalo Bills     28/1
Indianapolis Colts     28/1
Minnesota Vikings     28/1
Pittsburgh Steelers     28/1
Tennessee Titans     28/1
Chicago Bears     33/1
Cleveland Browns     33/1
Los Angeles Rams     33/1
Atlanta Falcons     40/1
Denver Broncos     40/1
Los Angeles Chargers     40/1
Arizona Cardinals     50/1
Houston Texans     50/1
Las Vegas Raiders     50/1
Detroit Lions     66/1
New York Giants     66/1
New York Jets     70/1
Carolina Panthers     80/1
Miami Dolphins     80/1
Cincinnati Bengals     100/1
Washington Redskins     100/1
Jacksonville Jaguars     150/1
- Dan Shapiro, Gambling911.com