The Monkey Knife Fight promos change frequently.  Simply check out the promo offers below and use this link along with the bonus code GAMBLING911 when prompted.  The Every Day Promo is 100% on First Deposit Up to $50.
Another Free $5 When You Open With $20
(December 4, 2019) - Tonight Only!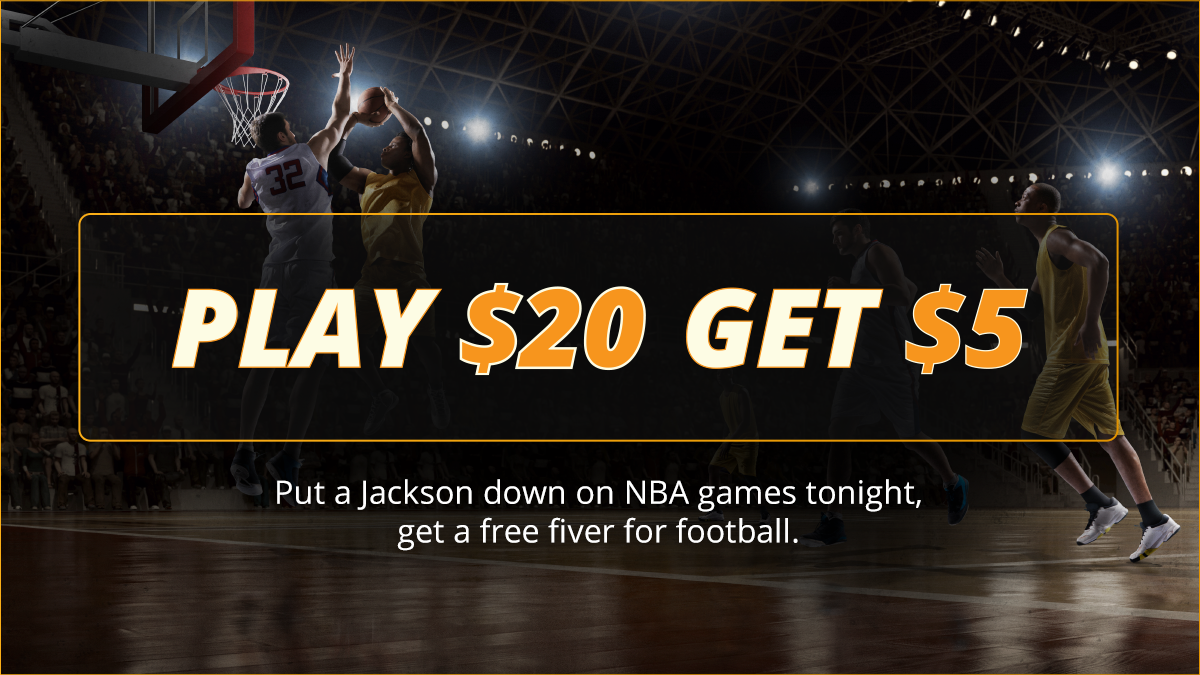 Claim Your Free $5 Prop for Cyber Monday
Hey Friend,

It's Cyber Monday. A time of year when normally sensible people do absurd things in the name of saving a few bucks. They'll shop early and often. And spend the entire day online. But why compete for junk you don't need when you can compete with us for your chance to win money.

To this point, just for today, we'll give you a free $5 Monday Night Football game. And all you gotta do to get it is make a deposit. Use PROMO CODE 'CYBERMONDAY' when you do. It'll be way more fun than bleeding your eyes out looking for deals.
Free Money During the Holidays Just for Playing on MKF
(Available December 1, 2019) -
Deposit Match Bonus Up to $50
(Available November 29, 2019) - What are you waiting for? We really want you to play Monkey Knife fight because we know you are going to love it.  Just to prove it, we are putting our money where our mouth is. Make your first deposit and we will match your deposit dollar-for-dollar up to $50!  That's free money pal.  Claim it here
Black Friday Special
(Available November 29, 2019) - The problem with Black Friday is it makes most people broke. They spend money they don't have and get nothing in return other than "deals". The holiday should really be called "red" Friday.
It's why we're helping to put the black back in Black Friday by giving you $100 of our money. Just make a deposit and we'll match it 100% up to $100 with no drip. Just use promo code 'BLACKFRIDAY' when you do.
And to think, you don't even need to get up early or wait in line to get it.
Thanksgiving Promo Alert
(Available Thanksgiving Day - November 28, 2019) - If you play $5+ in contest entries for all three Thanksgiving games, we'll give you $15 in free gameplay! Also, if any kicker misses a game-winning FG in any game, we'll refund your first $5 contest if you lose.
Touchdown Dance: Win a Share of $1000 Prize Pool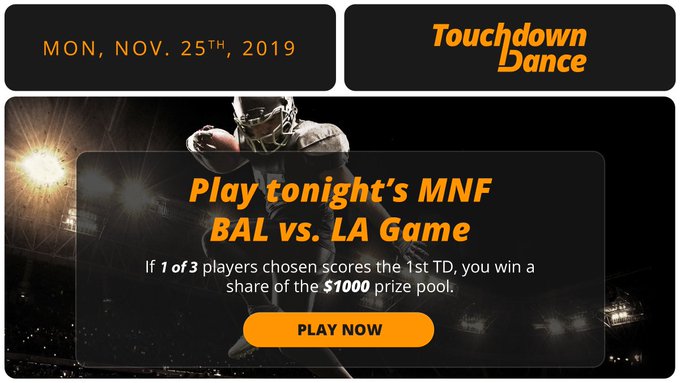 (Available Monday - November 25, 2019) - Play $10+ in any TD Dance contest and if 1 of the 3 players you pick scores the first touchdown of the game, you win a share of our $1k prize pool.
Good luck, and good picking. Remember, Monday's don't suck when you play $10 bucks.
- Don Shapiro, Gambling911.com