Line on the UNC Tar Heels vs. Villanova Wildcats NCAA Championship Game
Published on:
Apr/02/2022
The line on the UNC-Villanova game will be Wildcats -2. Villanova sophomore guard Justin Moore has torn his Achilles tendon and was out for this weekend's play, including the Championship game.  Oddsmakers have him worth 2.5 points and have shed that number off the line.  Bet this game at Jazz Sports and be sure to claim your RISK FREE $1000 FIRST BET.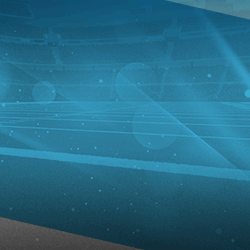 North Carolina easily beat those pesky Peacocks, the first 15-seed to make it to the Elite Eight.
The Peacocks' joyous, bracket-busting, can-they-top-this ride through the NCAA Tournament ended with a dud in a 69-49 East Region final loss to North Carolina on Sunday.
No. 8 seed Carolina (28-9) made its record 21st Final Four playing arch rival Duke in the Final Four for the very first time.
Armando Bacot was named the region's Most Outstanding Player. His 22 rebounds matched a career high, and also a Carolina tournament record held by Tyler Zeller against Ohio in 2012. Over the two games, Bacot had 34 points and 37 rebounds.
With a healthy Moore, Villanova would have had a 42 percent chance of beating Kansas in the national semifinals on Saturday and a 22 percent chance of winning the national championship, according to FiveThirtyEight's March Madness model.  But with Moore out, those chances fell to 31 percent and 13 percent, respectively.
Villanova punched its ticket to the Final Four with a 50-44 win over Houston. 
In this NCAA Tournament, Jermaine Samuels is shooting 63% (26 of 41) while averaging 17½ points and 8½ rebounds a game. He had 16 points and 10 rebounds against Houston, with his 3-pointer on the first shot putting the Wildcats ahead to stay. That was after he scored 22 points in their Sweet 16 win over Michigan.
Collin Gillespie played more than Samuels in that 2018 Final Four, with eight minutes in the semifinal and then 16 in the championship game when he had four points — on 4 of 4 free throws — and five rebounds.
While he is shooting only 33% this postseason, 10 of his 15 made field goals are 3-pointers. His only basket against Houston came when, after a timeout and the Cougars within two, he stepped just inside the arc and hit a long jumper with 5:02 left.
The Wildcats (30-7) have made the Final Four for the third time in the past six NCAA tourneys — they also won it all in 2016.
- Don Shapiro, Gambling911.com