Kansas City is a -7 point favorite against a Denver Broncos team that is 4-1 Against The Spread.  The line opened at KC -9.5.  Americas Bookie is offering a generous welcome bonus (max bonus $1000).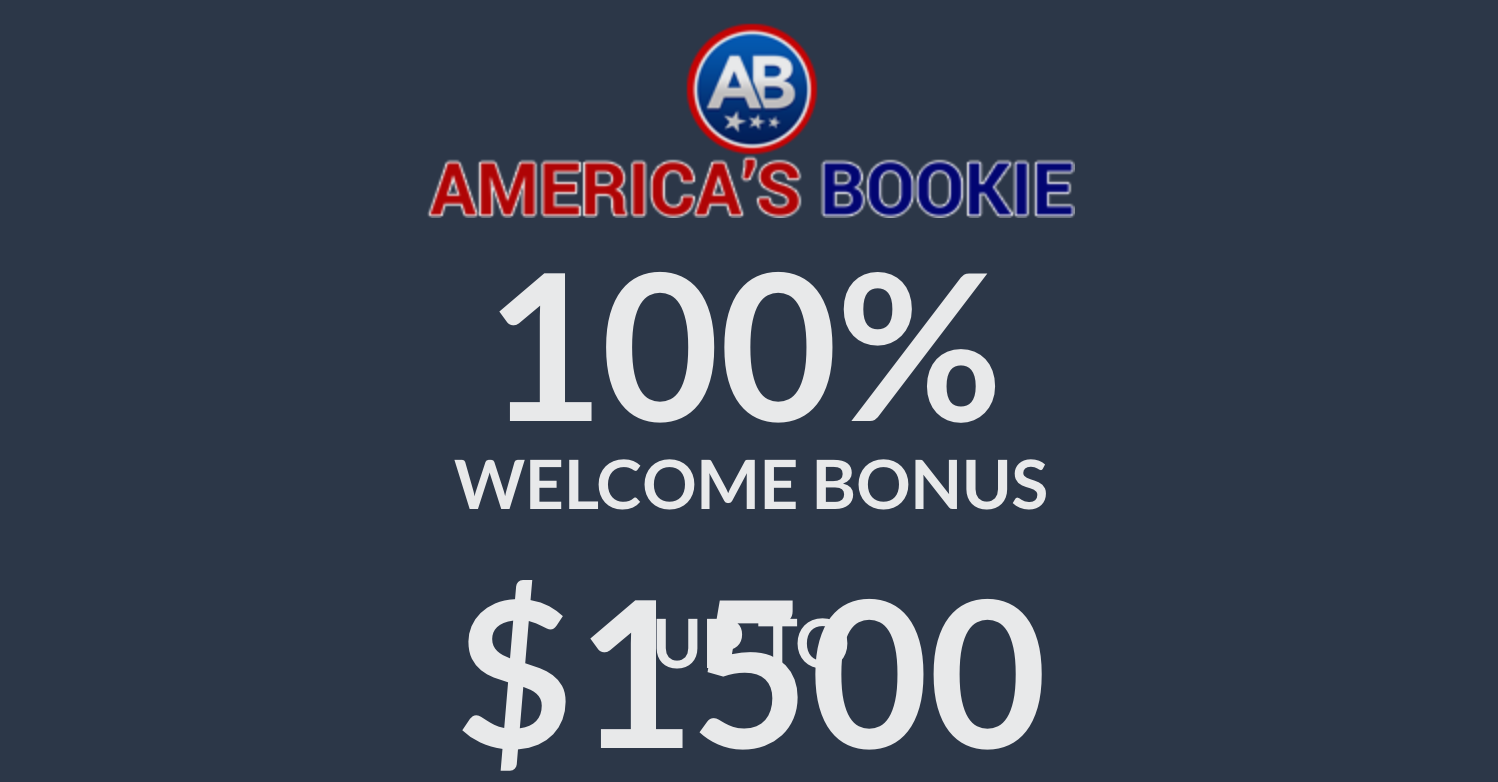 KC has dominated this series in recent years, going 9-0 in their last nine meetings.  The last two have been absolute blowouts.  Part of the problem is that the Broncos haven't scored even one touchdown  in their past seven quarters against the Chiefs.
Osemele tore tendons in both of his knees in Week 5 against the Raiders, leaving the Chiefs without their most impactful interior offensive lineman. The Chiefs turned to journeyman Mike Remmers to replace him.
Here are your prop bets for this game...
Chiefs @ Broncos Sun, Oct 25, 2020 EST
| Rot | Patrick Mahomes (KC) Total Completions | Moneyline |
| --- | --- | --- |
| 701 | Over  23½  Completions | -140 |
| 702 | Under  23½  Completions | +110 |
| Rot | Patrick Mahomes (KC) Total Passing Yards | Moneyline |
| --- | --- | --- |
| 703 | Over  268½  Passing Yards | -105 |
| 704 | Under  268½  Passing Yards | -125 |
| Rot | Patrick Mahomes (KC) Total Touchdown Passes | Moneyline |
| --- | --- | --- |
| 705 | Over  1½  TD Passes | -250 |
| 706 | Under  1½  TD Passes | +200 |
| Rot | Clyde Edwards-Helaire (KC) Total Rushing Yards | Moneyline |
| --- | --- | --- |
| 709 | Over  65½  Rushing Yards | -115 |
| 710 | Under  65½  Rushing Yards | -115 |
| Rot | Tyreek Hill (KC) Total Receptions | Moneyline |
| --- | --- | --- |
| 711 | Over  4½  Receptions | -115 |
| 712 | Under  4½  Receptions | -115 |
| Rot | Tyreek Hill (KC) Total Receiving Yards | Moneyline |
| --- | --- | --- |
| 713 | Over  62½  Receiving Yards | -115 |
| 714 | Under  62½  Receiving Yards | -115 |
| Rot | Mecole Hardman (KC) Total Receptions | Moneyline |
| --- | --- | --- |
| 715 | Over  2½  Receptions | +120 |
| 716 | Under  2½  Receptions | -150 |
| Rot | Mecole Hardman (KC) Total Receiving Yards | Moneyline |
| --- | --- | --- |
| 717 | Over  27½  Receiving Yards | -105 |
| 718 | Under  27½  Receiving Yards | -125 |
| Rot | Travis Kelce (KC) Total Receptions | Moneyline |
| --- | --- | --- |
| 719 | Over  5½  Receptions | -150 |
| 720 | Under  5½  Receptions | +120 |
| Rot | Travis Kelce (KC) Total Receiving Yards | Moneyline |
| --- | --- | --- |
| 721 | Over  67½  Receiving Yards | -115 |
| 722 | Under  67½  Receiving Yards | -115 |
| Rot | Drew Lock (DEN) Total Completions | Moneyline |
| --- | --- | --- |
| 801 | Over  19½  Completions | -115 |
| 802 | Under  19½  Completions | -115 |
| Rot | Drew Lock (DEN) Total Passing Yards | Moneyline |
| --- | --- | --- |
| 803 | Over  222½  Passing Yards | Ev |
| 804 | Under  222½  Passing Yards | -130 |
| Rot | Drew Lock (DEN) Total Touchdown Passes | Moneyline |
| --- | --- | --- |
| 805 | Over  1½  TD Passes | +180 |
| 806 | Under  1½  TD Passes | -220 |
| Rot | Melvin Gordon (DEN) Total Rushing Yards | Moneyline |
| --- | --- | --- |
| 809 | Over  50½  Rushing Yards | -115 |
| 810 | Under  50½  Rushing Yards | -115 |
| Rot | Phillip Lindsay (DEN) Total Rushing Yards | Moneyline |
| --- | --- | --- |
| 811 | Over  35½  Rushing Yards | -105 |
| 812 | Under  35½  Rushing Yards | -125 |
| Rot | Jerry Jeudy (DEN) Total Receptions | Moneyline |
| --- | --- | --- |
| 813 | Over  3½  Receptions | -140 |
| 814 | Under  3½  Receptions | +110 |
| Rot | Jerry Jeudy (DEN) Total Receiving Yards | Moneyline |
| --- | --- | --- |
| 815 | Over  48½  Receiving Yards | -110 |
| 816 | Under  48½  Receiving Yards | -120 |
| Rot | Tim Patrick (DEN) Total Receiving Yards | Moneyline |
| --- | --- | --- |
| 817 | Over  47½  Receiving Yards | -115 |
| 818 | Under  47½  Receiving Yards | -115 |
| Rot | Noah Fant (DEN) Total Receptions | Moneyline |
| --- | --- | --- |
| 819 | Over  3½  Receptions | -160 |
| 820 | Under  3½  Receptions | +130 |
| Rot | Noah Fant (DEN) Total Receiving Yards | Moneyline |
| --- | --- | --- |
| 821 | Over  40½  Receiving Yards | -105 |
| 822 | Under  40½  Receiving Yards | -125 |
| Rot | First To Score | Moneyline |
| --- | --- | --- |
| 1001 | Chiefs     | -200 |
| 1002 | Broncos     | +165 |
| Rot | Score in 1st 6½ min | Moneyline |
| --- | --- | --- |
| 1003 | Yes     | -115 |
| 1004 | No     | -115 |
| Rot | First Score of the Game | Moneyline |
| --- | --- | --- |
| 1005 | TD     | -165 |
| 1006 | Any Other Score     | +135 |
| Rot | First Scoring Play | Moneyline |
| --- | --- | --- |
| 1007 | Chiefs TD     | +125 |
| 1008 | Chiefs FG     | +350 |
| 1009 | Chiefs Any Other Score     | +5000 |
| 1010 | Broncos TD     | +250 |
| 1011 | Broncos FG     | +325 |
| 1012 | Broncos Any Other Score     | +5000 |
| Rot | Will there be a Defensive or Special Teams TD | Moneyline |
| --- | --- | --- |
| 1013 | Yes     | +200 |
| 1014 | No     | -250 |
| Rot | Total TDs in the Game | Moneyline |
| --- | --- | --- |
| 1015 | Over  4½  TDs | -145 |
| 1016 | Under  4½  TDs | +115 |
| Rot | Total FGs Scored in the Game | Moneyline |
| --- | --- | --- |
| 1017 | Over  3½  FGs | +140 |
| 1018 | Under  3½  FGs | -170 |
| Rot | Longest TD in the Game | Moneyline |
| --- | --- | --- |
| 1019 | Over  39½  Yards | -115 |
| 1020 | Under  39½  Yards | -115 |
| Rot | Shortest TD in the Game | Moneyline |
| --- | --- | --- |
| 1021 | Over  1½  Yards | -115 |
| 1022 | Under  1½  Yards | -115 |
| Rot | Longest FG Scored in the Game | Moneyline |
| --- | --- | --- |
| 1023 | Over  46½  Yards | -115 |
| 1024 | Under  46½  Yards | -115 |
| Rot | A Team to Score 3 Unanswered Times | Moneyline |
| --- | --- | --- |
| 1025 | Yes     | -200 |
| 1026 | No     | +165 |
| Rot | Team To Score Longest TD | Moneyline |
| --- | --- | --- |
| 1027 | Chiefs     | -200 |
| 1028 | Broncos     | +165 |
| Rot | Team To Score Longest FG | Moneyline |
| --- | --- | --- |
| 1029 | Chiefs     | -115 |
| 1030 | Broncos     | -115 |
| Rot | Team Scoring 1st Wins Game | Moneyline |
| --- | --- | --- |
| 1031 | Yes     | -185 |
| 1032 | No     | +155 |
| Rot | Team to Call 1st Timeout | Moneyline |
| --- | --- | --- |
| 1033 | Chiefs     | -115 |
| 1034 | Broncos     | -115 |
| Rot | Double Result | Moneyline |
| --- | --- | --- |
| 1035 | Chiefs/Chiefs     | -145 |
| 1036 | Chiefs/Tie     | +3500 |
| 1037 | Chiefs/Broncos     | +1000 |
| 1038 | Tie/Chiefs     | +1000 |
| 1039 | Tie/Tie     | +3500 |
| 1040 | Tie/Broncos     | +2000 |
| 1041 | Broncos/Chiefs     | +450 |
| 1042 | Broncos/Tie     | +3500 |
| 1043 | Broncos/Broncos     | +400 |
| Rot | Race To 10 Points | Moneyline |
| --- | --- | --- |
| 1044 | Chiefs     | -270 |
| 1045 | Broncos     | +170 |
| 1046 | Neither     | +6000 |
| Rot | Will the Game go to Overtime | Moneyline |
| --- | --- | --- |
| 1047 | Yes     | +900 |
| 1048 | No     | -2500 |
| Rot | Highest Scoring Half | Moneyline |
| --- | --- | --- |
| 1049 | 1st Half     | -130 |
| 1050 | 2nd Half     | -110 |
| 1051 | Tie     | +1700 |
| Rot | Highest Scoring Quarter | Moneyline |
| --- | --- | --- |
| 1052 | 1st Quarter     | +400 |
| 1053 | 2nd Quarter     | +180 |
| 1054 | 3rd Quarter     | +450 |
| 1055 | 4th Quarter     | +210 |
| 1056 | Tie     | +700 |
| Rot | Winning Margin | Moneyline |
| --- | --- | --- |
| 1057 | Chiefs to win by 1-3 pts     | +450 |
| 1058 | Chiefs to win by 4-6 pts     | +625 |
| 1059 | Chiefs to win by 7-10 pts     | +450 |
| 1060 | Chiefs to win by 11-13 pts     | +1000 |
| 1061 | Chiefs to win by 14-17 pts     | +650 |
| 1062 | Chiefs to win by 18-21 pts     | +900 |
| 1063 | Chiefs to win by 22 or more pts     | +350 |
| 1064 | Broncos to win by 1-3 pts     | +1100 |
| 1065 | Broncos to win by 4-6 pts     | +1700 |
| 1066 | Broncos to win by 7-10 pts     | +1400 |
| 1067 | Broncos to win by 11-13 pts     | +3000 |
| 1068 | Broncos to win by 14-17 pts     | +2400 |
| 1069 | Broncos to win by 18-21 pts     | +3000 |
| 1070 | Broncos to win by 22 or more pts     | +2100 |
| Rot | Total Points Scored | Moneyline |
| --- | --- | --- |
| 1071 | 00-14 Points     | +3000 |
| 1072 | 15-21 Points     | +1300 |
| 1073 | 22-28 Points     | +625 |
| 1074 | 29-35 Points     | +400 |
| 1075 | 36-42 Points     | +325 |
| 1076 | 43-49 Points     | +350 |
| 1077 | 50-56 Points     | +450 |
| 1078 | 57-63 Points     | +650 |
| 1079 | 64-70 Points     | +1100 |
| 1080 | 71-77 Points     | +2100 |
| 1081 | 78 or More Points     | +2600 |
| Rot | 1st Half Total TDs Scored | Moneyline |
| --- | --- | --- |
| 1082 | Over  2½  TDs | -120 |
| 1083 | Under  2½  TDs | -110 |
| Rot | 1st Half Total FGs Scored | Moneyline |
| --- | --- | --- |
| 1084 | Over  1½  FGs | Ev |
| 1085 | Under  1½  FGs | -130 |
| Rot | Score in Last 2 min of the 1st Half | Moneyline |
| --- | --- | --- |
| 1086 | Yes     | -260 |
| 1087 | No     | +210 |
- Don Shapiro, Gambling911.com