If you are looking to make a sportsbook website, then the first thing would be to sign up with one of the various pay per head providers in the market.
These companies are called pay per head because they offer a website for agents to book action on sports and the fees they charged are just based on how many active players or heads use the site each week.
These PPH companies provide a sportsbook website where they manage and post all the lines and odds directly in house. The very best pay per head companies feature lines that are updated up to the second by a group of lines makers that are constantly monitoring the line and moving the juice or the actual number. Then all wagers and balances get updated immediately after each game ends, and is handled directly by the pay per head provider.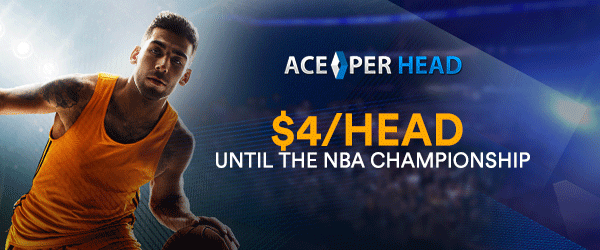 One of the best pph companies of 2020 is AcePerHead.com. Not only do they have over 25 years' experience in the pph industry, but they have some of the sharpest lines and best hold percentage in the business, which all leads to their agents earning more money from using Ace, compared to the average pph company. Ace Per Head has many different website skins that they can provide a bookie with to use for their players, however once a player logs into the site the backend betting format will be the same on each website skin.
In addition Ace has a special promotion for anyone that wants to have their own customized sportsbook website. With a small initial deposit of $200 they will create a website with the URL name of your choice, and also add a logo of your choice. In addition this $200 will be used to pay the player fees which they charge, which is $10 per active player per week, and you only get charged if the player has a graded wager for that week. So in essence this promo is actually a free website, because the $200 will be used in full and only for active player fees. Ace has no other hidden fees and does not charge any type of commissions, just that $10 per active player a week fee.
Taking advantage of Ace's free website promo, is perfect for anyone that is looking to make their own sportsbook website that they will have full control over, and can market any way they like. Agents can make up business cards with the logo of their new website created by Ace, and or market on social media platforms or just word of mouth. This is a great way to build up your brand and begin to gain a solid reputation in the sportsbook industry.
So give Ace Per Head a call today at 1-800-909-5193 and get set up immediately. Whether you want to just use one of their many skins or have them set up your own customized website URL and logo, they have you covered so you can have your very own sportsbook website business.
More PPH Tips: