How to Make a Profit Running an Online Sportsbook
Published on:
Jan/13/2022
If you are unsure how profitable running a sportsbook could be, one simply needs to follow this website (Gambling911.com) or any news aggregator to see how nearly all states offering the activity shatter revenue records month after month.  There is no reason why an indepent bookmaker utilizing a Pay Per Head software platform cannot do the same.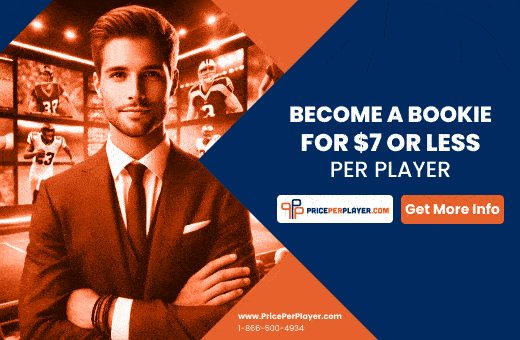 So a bookie makes money by his or her customers losing bets but the profit is also derived from the "vig" or "juice".    This represents the commission made for taking the bet (i.e. the gambler will typically bet $110 to win $100).
On average, the hold percentage or revenue a sportsbook makes is around 5% to 12%. Obviously, the higher the hold percentage the more money a bookie will make.
In reference to volume, this is the amount wagered as opposed to the number of bets placed. An online sportsbook with only 25 clients can have the same revenue as a sportsbook with hundreds of clients. This is a result of each sportsbook having the same betting volume.
No matter what kind of business you own, the equation for making a profit remains the same. It is revenue minus expenses. With this in mind, it is in the best interest of the bookie owner to not only have quality customers. They must also be able to cut costs in a smart and efficient manner.
Though running a sportsbook is not cheap, one can reduce costs by using a Pay Per Head service.  These businesses run everything while you remain in full control.  Companies like PricePerPlayer.com charge as low as $5 per active player per week.  These services mostly eliminate any costly overhead.
It does help to know something about sports and use a full service Pay Per Head like PricePerPlayer as opposed to a cookie cutter software with reduced offerings. 
- Aaron Goldstein, Gambling911.com