How Do I Start a Sportsbook From Oregon?
Published on:
Sep/19/2019
Oregon is an excellent state in which to start a sportsbook if you are a local bookmaker, using a Pay Per Head platform of course.  The state lottery is set to begin offering mobile sports betting, thus bolstering the exposure and interest.  Oregon, however, will not allow wagering on college sports.  This offers local bookies the opportunity to capitalize off of Bowl game season and March Madness.  We should also note that the Lottery product is forecast to be far inferior to what a local bookmaker can offer through the Pay Per Head.
Fast Payouts. Easy Collections.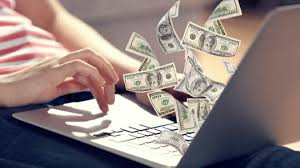 Our payment systems keeps your players happy with faster payouts. Likewise, you keep cash flowing with easy, quick collections. Online or via mobile, settling is easy with our state-of-the-art technology.
You and your players will benefit from being able to access their betting accounts, check balances, and get payouts or payments processed quickly and efficiently from the comfort of home or on the road. Make your sports book business a success: Get started today!
Your Teams
Seahawks - This is the most followed NFL team in the state of Oregon.  They open the 2019 NFL season with 20/1 odds of winning Super Bowl 53.
Duck - 25/1 to win the 2020 NCAA Men's College Basketball Championship.
Ducks - 70/1 to win the 2020 College Football Championship
Blazers - They are midway among the odds for the NBA Championship at 125/1.
What The Pay Per Head Can Offer
You can have one client, or you can have 300 betting clients, the only thing that may change for you, is the price. The more players you have the lower the price per head.
A Pay Per Head does everything from offering 24/7 customer service to providing lines to offering customized websites for client.  The PPH charge you the bookie, on a per head basis (thus "Pay Per Head"), only for active players at RealBookies.
Here is how RealBookies explains the way a Pay Per Head works:
The way it works is like this: Example: You have 10 players – five of those players are active and they routinely make a new deposit with you, they place at least one wager per week (active player). When your player(s) place a wager, that's when the fiscal week starts, and you pay the price per head… (The best PPH providers are charging between $7-$10 per head). You do not pay for them again that week. You player may place as many bets as he likes within that fiscal week and you are charged the one time. They may place just the one bet, or they may place 50-bets. It's up to them and you are only charged the one-time per week. You are charged nothing if they do not play.
The pay per head does everything for you. The software is easy to use, and you have complete control of the daily activities while the PPH provider does all of the work. They set the daily lines and odds, they accept wagers either over the phone or on the website that was custom built for you and your clients. They grade all bet slips and balance each clients account.
- Aaron Goldstein, Gambling911.com