Getting the Most Out of Your PPH Service
Published on:
Aug/14/2018
Now that sports betting has become every day, ordinary topic of discussion on popular sports stations like ESPN, TSN and pretty much every local sports provider on television, it's time to cash in. There are radio programs, both on satellite and otherwise, whose whole premise is strictly based on betting on sports. Whether you have been a bookie for many years or looking to get into the game, top Pay Per Head services offer everything you need to get going, and turn a profit.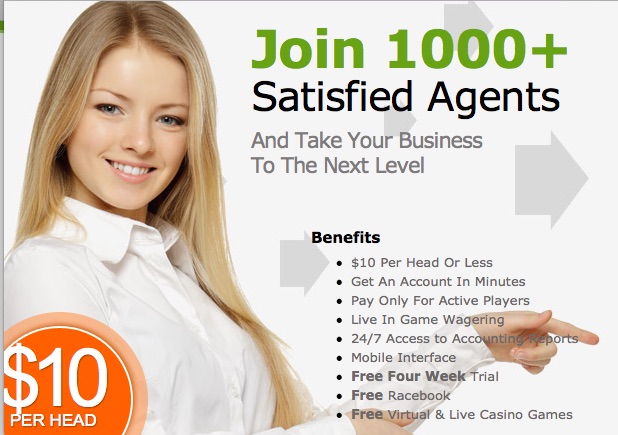 I'm assuming if you are reading this that you know what a Pay Per Head (PPH) service is. In short, a PPH is a service for bookies given by an online management service that helps the agent (bookie) run their business for a rate. As an agent, once you're signed up, you will have full control over betting menus, lines and line movements, limits and much more.
The best part is you have this control on a player-to-player basis. With 24/7 access to reports to keep you informed, you can individualize accounts to provide you the best opportunity to limit loss, in turn increasing profit. Remember, the main goal of a PPH service that is on your side is to simplify player management in an attempt to increase your profitability with player profiling capabilities.
Keys to Football Betting Success – A Solid Budget and A Great Bookie
Now it's time to get into the fun stuff, and where you can get a leg (or two) up on the competition. As a Pay Per Head agent, you and your players will have access to a fully functioning sportsbook, live betting, multiple casinos and a racebook.
Your players will love the unlimited number of betting options from your traditional types like straight bets on points spreads, totals and moneylines, to parlays, teasers and anything else you could imagine. Wagering options in the sportsbook are not limited to sports, with politics and pop culture on the menu at times.
Americas Bookie – Your Friendly All-Inclusive Sportsbook
With one log in, your clients will have instant access not only a world class sportsbook, but also access to a live dealer casino, where players can see and interact with dealers in real time, giving a sense of reassurance of fair play with a feel of authenticity that puts you on a Vegas floor. The casino experience doesn't end there, with over 100 games in the virtual casino.
Do you have players that like to bet the horses? Well they are in luck, with odds from 75 tracks around the world, including thoroughbred, harness, quarter horse and dog racing tracks. With the ability to bet basic wagers like Win, Place and Show, and exotic bets like the Daily Double, Quinella, Exacta and Trifecta, your players will never want to use another bookie.
Advantages of using Real Bookies Pay Per head Bookie Software
Top PPH services can even take bets for you using a 1-800 number, making sure you don't miss a thing. This is a problem facing some agents, with their PPH customer service being incompetent, leading to missed action and incorrect lines, costing you valuable profit.
With the assistance of this article, you will now be more informed in knowing what you can get from your betting software for bookies. If you're a bookie, you cannot live without a great PPH, they take care of all the hard work, letting you focus on growing your bookie business. Be sure you're getting the most out of your PPH service.