Clemson vs. NC State prop bets were available at AmericasBookie with player props usually available a few hours ahead of game time.  Americas Bookie offers a generous welcome bonus (max bonus $1500).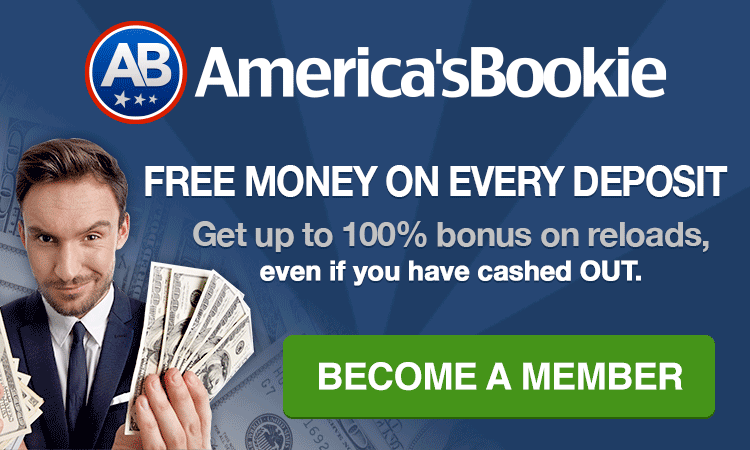 Ninth-ranked Clemson hasn't looked much like the high-scoring juggernaut of recent years. That either has the six-time reigning Atlantic Coast Conference champions as vulnerable as they've been in a long time or set to break loose for a big output.
The answer comes Saturday when the Tigers visit North Carolina State, the team picked as Clemson's top challenger in the league's Atlantic Division.
Gambling911.com believes they are set to break loose, noting the -9.5 favorites risk going 0-4 Against The Spread with a loss to start this season.
Athlon Sports offered the following analysis:
The Clemson offense is going to get better. But will it be this week? After watching their performance versus Georgia Tech, it's hard to imagine that the Tiger staff can flip a switch and suddenly the team will score 40 points against this Wolfpack defense. The good news from a Clemson perspective is that the Tigers won't give up a whole lot of points either. Rushing yards will be hard to come by for both teams, which places more emphasis on each of the quarterbacks. For the first time all year, Clemson will allow a defensive touchdown. However, Uiagalelei will throw for a couple of scores and Clemson will survive.
Prop Bets
Be Sure to Place Your Prop Bets Here
Sat, Sep 25, 2021 EST
| Rot | First To Score | Moneyline |
| --- | --- | --- |
| 2001 | Clemson     | -175 |
| 2002 | NC State     | +145 |
| Rot | First Scoring Play of the Game | Moneyline |
| --- | --- | --- |
| 2009 | Clemson TD     | -115 |
| 2010 | Clemson FG     | +650 |
| 2011 | Clemson Any Other Score     | +5000 |
| 2012 | NC State TD     | +200 |
| 2013 | NC State FG     | +700 |
| 2014 | NC State Any Other Score     | +5000 |
| Rot | A Team to Score 3 Unanswered Times | Moneyline |
| --- | --- | --- |
| 2015 | Yes     | -190 |
| 2016 | No     | +160 |
| Rot | Team Scoring 1st Wins Game | Moneyline |
| --- | --- | --- |
| 2017 | Yes     | -220 |
| 2018 | No     | +180 |
| Rot | Winning Margin | Moneyline |
| --- | --- | --- |
| 2019 | Clemson to win by 1-6 pts     | +400 |
| 2020 | Clemson to win by 7-12 pts     | +375 |
| 2021 | Clemson to win by 13-18 pts     | +425 |
| 2022 | Clemson to win by 19-24 pts     | +650 |
| 2023 | Clemson to win by 25-30 pts     | +1000 |
| 2024 | Clemson to win by 31-36 pts     | +1400 |
| 2025 | Clemson to win by 37-42 pts     | +2500 |
| 2026 | Clemson to win by 43 or more pts     | +2800 |
| 2027 | NC State to win by 1-6 pts     | +600 |
| 2028 | NC State to win by 7-12 pts     | +1100 |
| 2029 | NC State to win by 13-18 pts     | +2200 |
| 2030 | NC State to win by 19-24 pts     | +4500 |
| 2031 | NC State to win by 25-30 pts     | +8000 |
| 2032 | NC State to win by 31-36 pts     | +10000 |
| 2033 | NC State to win by 37-42 pts     | +11000 |
| 2034 | NC State to win by 43 or more pts     | +12500 |
| Rot | Double Result | Moneyline |
| --- | --- | --- |
| 2035 | Clemson/Clemson     | -140 |
| 2036 | Clemson/Tie     | +3500 |
| 2037 | Clemson/NC State     | +1400 |
| 2038 | Tie/Clemson     | +1000 |
| 2039 | Tie/Tie     | +2500 |
| 2040 | Tie/NC State     | +2000 |
| 2041 | NC State/Clemson     | +600 |
| 2042 | NC State/Tie     | +3300 |
| 2043 | NC State/NC State     | +475 |
| Rot | Winning Margin 3-Way | Moneyline |
| --- | --- | --- |
| 2047 | Clemson to Win by 6 or More     | -220 |
| 2048 | NC State to Win by 6 or More     | +500 |
| 2049 | Any Other Result     | +300 |
| Rot | Race to 10 Points | Moneyline |
| --- | --- | --- |
| 2051 | Clemson     | -275 |
| 2052 | NC State     | +200 |
| 2053 | Neither     | +7500 |
| Rot | Race to 15 Points | Moneyline |
| --- | --- | --- |
| 2055 | Clemson     | -335 |
| 2056 | NC State     | +300 |
| 2057 | Neither     | +1400 |
| Rot | Race to 20 Points | Moneyline |
| --- | --- | --- |
| 2059 | Clemson     | -335 |
| 2060 | NC State     | +425 |
| 2061 | Neither     | +700 |
| Rot | Race to 25 Points | Moneyline |
| --- | --- | --- |
| 2063 | Clemson     | -190 |
| 2064 | NC State     | +1000 |
| 2065 | Neither     | +185 |
| Rot | Race to 30 Points | Moneyline |
| --- | --- | --- |
| 2067 | Clemson     | Ev |
| 2068 | NC State     | +1400 |
| 2069 | Neither     | -110 |
| Rot | Race to 35 Points | Moneyline |
| --- | --- | --- |
| 2071 | Clemson     | +190 |
| 2072 | NC State     | +2500 |
| 2073 | Neither     | -240 |
| Rot | Race to 40 Points | Moneyline |
| --- | --- | --- |
| 2075 | Clemson     | +400 |
| 2076 | NC State     | +4000 |
| 2077 | Neither     | -650 |
Ean Lamb, Gambling911.com