Florida State was hovering between a -2.5 and 3.5 road favorite against Louisville, settling in at 2.5 across the board.  Florida State's power rating was coming in at 77.31, Louisville was at 74.83 and gets an additional 2.42 tacked on for home field advantage, arriving at a magic number of 0.06, near dead even with that tiny lean going FSU's way.  But we are seeing a 2.5 to 3.5 overlay.  Last week's two overlays in this range saw favorites cover.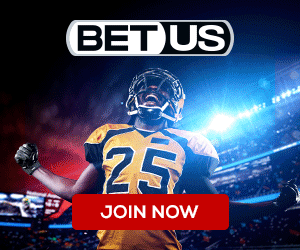 FSU comes into this game well-rested following a Week 1 sneaky victory past a worthy opponent in LSU while Louisville comes off a shock road victory against a UCF team that only lost once at home since 2017.
Louisville will also be seeking its first Atlantic Coast Conference win two weeks after losing at Syracuse in the opener.  The Cardinals QB Malik Cunningham rebounded from a rough outing at Syracuse with 313 yards from scrimmage at UCF.  He also had a 43-yard touchdown run.  Cunningham faces a Seminoles unit that returned every defensive backfield starter.  The Seminoles rank second in the ACC in pass defense, allowing 140 yards per game.
Another key player for the Cardinals: S Kenderick Duncan posted a career-best 13 tackles with 10 solos at UCF and is one of the Cardinals' best defenders. 
And then there is Marshon Ford.  The Cardinals tight end has caught a pass in 26 consecutive games.
Seminoles QB Jordan Travis had a 260-yard, two-TD, sack-free outing versus LSU in Week 1.
The Seminoles are allowing an ACC-low 0.50 sacks per game, which is tied for 14th nationally. 
71% to 75% of the early action was coming in on the Seminoles.  Our lean on this game is Florida State -2.5.
FSU vs. Louisville Prop Bets
First To Score
Florida St    -120
Louisville    -110
First Score of the Game
Touchdown    -325
Field Goal    +230
Any Other    +4000
Winning Margin
Florida St to win by 1-6 pts    +330
Florida St to win by 7-12 pts    +600
Florida St to win by 13-18 pts    +800
Florida St to win by 19-24 pts    +1200
Florida St to win by 25-30 pts    +2000
Florida St to win by 31-36 pts    +3000
Florida St to win by 37-42 pts    +4500
Florida St to win by 43 or more pts    +5000
Louisville to win by 1-6 pts    +350
Louisville to win by 7-12 pts    +600
Louisville to win by 13-18 pts    +900
Louisville to win by 19-24 pts    +1600
Louisville to win by 25-30 pts    +2200
Louisville to win by 31-36 pts    +3500
Louisville to win by 37-42 pts    +5000
Louisville to win by 43 or more pts    +6000
Double Result
Florida St/Florida St    +135
Florida St/Tie    +3500
Florida St/Louisville    +650
Tie/Florida St    +1400
Tie/Tie    +3500
Tie/Louisville    +1600
Louisville/Florida St    +650
Louisville/Tie    +4000
Louisville/Louisville    +210
- Don Shapiro, Gambling911.com