Espen Jorstad has conquered Australian Adrian Attenborough heads-up to top a field of 8,663 players and walk away with a cool $10 million in the WSOP Main Event Sunday.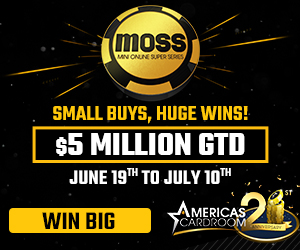 The Norwegian has had some mild success over the years in live tournament play, winning $271,872 prior to this weekend.
Jorstad's success is especially recognizable now in his native Norway.  He becomes the first Norwegian to win the WSOP Main Event while overtaking Felix Stephensen at the top of the Norwegian all-time money list in the process.  Stephensen finished as runner-up in the 2014 WSOP Main Event.
Jorstad called his mother immediately following the victory.
"She was crying and had trouble speaking. She's my biggest fan so it was kind of emotional," Jorstad told a crowd of reporters. "It feels really good."
Jorstad said that on Day 6 he told eventual heads-up opponent Attenborough that the Australian was the one player he didn't want to play heads-up against.
"But I did," said Jorstad. "I just got better cards than him today."
And what does Jorstad plan to do with all this money?
"My goal has been to reach into the High Roller scene and play more $25,000 tournaments and stuff like that. I've dipped my toes, but now I have a bigger bankroll to take some shots in those tournaments. I need to get in the lab and make sure I'm good enough to play them.
"And make some very sensible investments — cryptocurrencies and tech stocks, probably."
- Ace King, Gambling911.com