With the Miami Dolphins vs. Jacksonville Jaguars line dipping to Jaguars -2.5 at some books just prior to game time, Gambling911.com will be on our home team Dolphins +3 (a number of books were still holding at +3).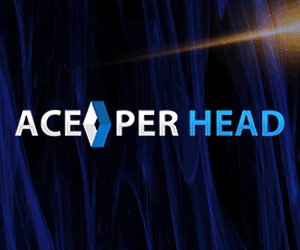 *6 weeks free trial - test drive - best in the biz
*Deposit with Bitcoin - They'll double it!
*Get your own domain, customized website, logo
*Switch in under an hour, earn mrore $$ for doing so
*Odds featured on DonBest.com
*Thousands of betting options daily + live in-play
*Easy and discreet payment options include gift cards
*Walmart gift cards also accepted


Start Earning Money From Your Sheet Here
65 percent of the spread action was on Jacksonville.  80% of the moneyline action was on the Jags.
A huge menu of prop bets can be found on this Thursday night game, which kicks off at 8: 20 pm ET.
RECORD UPDATED SEPTEMBER 24, 2020 7:53 pm
OVERALL NFL RECORD 2020: 2-2
OVERALL NBA RECORD 2020: 70-47-1 59.8%
OVERALL MLB RECORD 2020: 0-0
SOCCER RECORD 2020 (INCLUDES MLS): 14-11 56%
Dolphins @ Jaguars Thu, Sep 24, 2020 EST
| Rot | Ryan Fitzpatrick (MIA) Total Completions | Moneyline |
| --- | --- | --- |
| 701 | Over  22½  Completions | -115 |
| 702 | Under  22½  Completions | -115 |
| Rot | Ryan Fitzpatrick (MIA) Total Passing Yards | Moneyline |
| --- | --- | --- |
| 703 | Over  271½  Passing Yards | -120 |
| 704 | Under  271½  Passing Yards | -110 |
| Rot | Ryan Fitzpatrick (MIA) Total Touchdown Passes | Moneyline |
| --- | --- | --- |
| 705 | Over  1½  TD Passes | -150 |
| 706 | Under  1½  TD Passes | +120 |
| Rot | Ryan Fitzpatrick (MIA) Will He Throw an Interception | Moneyline |
| --- | --- | --- |
| 707 | Yes     | -180 |
| 708 | No     | +150 |
| Rot | Ryan Fitzpatrick (MIA) Longest Completion | Moneyline |
| --- | --- | --- |
| 709 | Over  38½  Longest Completion | -125 |
| 710 | Under  38½  Longest Completion | -105 |
| Rot | Ryan Fitzpatrick (MIA) Total Rushing Yards | Moneyline |
| --- | --- | --- |
| 711 | Over  14½  Rushing Yards | -105 |
| 712 | Under  14½  Rushing Yards | -125 |
| Rot | Myles Gaskin (MIA) Total Rushing Yards | Moneyline |
| --- | --- | --- |
| 713 | Over  41½  Rushing Yards | -105 |
| 714 | Under  41½  Rushing Yards | -125 |
| Rot | Myles Gaskin (MIA) Total Receptions | Moneyline |
| --- | --- | --- |
| 715 | Over  2½  Receptions | -180 |
| 716 | Under  2½  Receptions | +150 |
| Rot | Myles Gaskin (MIA) Total Receiving Yards | Moneyline |
| --- | --- | --- |
| 717 | Over  25½  Receiving Yards | -125 |
| 718 | Under  25½  Receiving Yards | -105 |
| Rot | Myles Gaskin (MIA) Total Rushing + Receiving Yards | Moneyline |
| --- | --- | --- |
| 719 | Over  68½  Rush+Rec Yards | -125 |
| 720 | Under  68½  Rush+Rec Yards | -105 |
| Rot | DeVante Parker (MIA) Total Receptions | Moneyline |
| --- | --- | --- |
| 721 | Over  4½  Receptions | -105 |
| 722 | Under  4½  Receptions | -125 |
| Rot | DeVante Parker (MIA) Total Receiving Yards | Moneyline |
| --- | --- | --- |
| 723 | Over  68½  Receiving Yards | -120 |
| 724 | Under  68½  Receiving Yards | -110 |
| Rot | DeVante Parker (MIA) Longest Reception | Moneyline |
| --- | --- | --- |
| 725 | Over  23½  Longest Reception | -115 |
| 726 | Under  23½  Longest Reception | -115 |
| Rot | Preston Williams (MIA) Total Receptions | Moneyline |
| --- | --- | --- |
| 727 | Over  3½  Receptions | -115 |
| 728 | Under  3½  Receptions | -115 |
| Rot | Preston Williams (MIA) Total Receiving Yards | Moneyline |
| --- | --- | --- |
| 729 | Over  50½  Receiving Yards | -120 |
| 730 | Under  50½  Receiving Yards | -110 |
| Rot | Preston Williams (MIA) Longest Reception | Moneyline |
| --- | --- | --- |
| 731 | Over  21½  Longest Reception | -120 |
| 732 | Under  21½  Longest Reception | -110 |
| Rot | Isaiah Ford (MIA) Total Receptions | Moneyline |
| --- | --- | --- |
| 733 | Over  3½  Receptions | +105 |
| 734 | Under  3½  Receptions | -135 |
| Rot | Isaiah Ford (MIA) Total Receiving Yards | Moneyline |
| --- | --- | --- |
| 735 | Over  33½  Receiving Yards | -135 |
| 736 | Under  33½  Receiving Yards | +105 |
| Rot | Isaiah Ford (MIA) Longest Reception | Moneyline |
| --- | --- | --- |
| 737 | Over  16½  Longest Reception | -115 |
| 738 | Under  16½  Longest Reception | -115 |
| Rot | Mike Gesicki (MIA) Total Receptions | Moneyline |
| --- | --- | --- |
| 739 | Over  4  Receptions | -155 |
| 740 | Under  4  Receptions | +125 |
| Rot | Mike Gesicki (MIA) Total Receiving Yards | Moneyline |
| --- | --- | --- |
| 741 | Over  54½  Receiving Yards | -130 |
| 742 | Under  54½  Receiving Yards | Ev |
| Rot | Mike Gesicki (MIA) Longest Reception | Moneyline |
| --- | --- | --- |
| 743 | Over  20½  Longest Reception | -115 |
| 744 | Under  20½  Longest Reception | -115 |
| Rot | Jason Sanders (MIA) Total Points | Moneyline |
| --- | --- | --- |
| 745 | Over  7½  Points | +120 |
| 746 | Under  7½  Points | -150 |
| Rot | Gardner Minshew (JAC) Total Completions | Moneyline |
| --- | --- | --- |
| 801 | Over  22½  Completions | -120 |
| 802 | Under  22½  Completions | -110 |
| Rot | Gardner Minshew (JAC) Total Passing Yards | Moneyline |
| --- | --- | --- |
| 803 | Over  269½  Passing Yards | -130 |
| 804 | Under  269½  Passing Yards | Ev |
| Rot | Gardner Minshew II (JAC) Total Touchdown Passes | Moneyline |
| --- | --- | --- |
| 805 | Over  1½  TD Passes | -180 |
| 806 | Under  1½  TD Passes | +150 |
| Rot | Gardner Minshew II (JAC) Will He Throw an Interception | Moneyline |
| --- | --- | --- |
| 807 | Yes     | Ev |
| 808 | No     | -130 |
| Rot | Gardner Minshew II (JAC) Longest Completion | Moneyline |
| --- | --- | --- |
| 809 | Over  39½  Longest Completion | -115 |
| 810 | Under  39½  Longest Completion | -115 |
| Rot | Gardner Minshew II (JAC) Total Rushing Yards | Moneyline |
| --- | --- | --- |
| 811 | Over  18½  Rushing Yards | -110 |
| 812 | Under  18½  Rushing Yards | -120 |
| Rot | James Robinson (JAC) Total Rushing Yards | Moneyline |
| --- | --- | --- |
| 813 | Over  75½  Rushing Yards | -130 |
| 814 | Under  75½  Rushing Yards | Ev |
| Rot | James Robinson (JAC) Total Receptions | Moneyline |
| --- | --- | --- |
| 815 | Over  2½  Receptions | +110 |
| 816 | Under  2½  Receptions | -140 |
| Rot | James Robinson (JAC) Total Receiving Yards | Moneyline |
| --- | --- | --- |
| 817 | Over  16½  Receiving Yards | -110 |
| 818 | Under  16½  Receiving Yards | -120 |
| Rot | James Robinson (JAC) Total Rushing + Receiving Yards | Moneyline |
| --- | --- | --- |
| 819 | Over  92½  Rush+Rec Yards | -125 |
| 820 | Under  92½  Rush+Rec Yards | -105 |
| Rot | Chris Thompson (JAC) Total Receptions | Moneyline |
| --- | --- | --- |
| 821 | Over  2½  Receptions | +110 |
| 822 | Under  2½  Receptions | -140 |
| Rot | Chris Thompson (JAC) Total Rushing + Receiving Yards | Moneyline |
| --- | --- | --- |
| 823 | Over  25½  Rush+Rec Yards | -115 |
| 824 | Under  25½  Rush+Rec Yards | -115 |
| Rot | Keelan Cole (JAC) Total Receptions | Moneyline |
| --- | --- | --- |
| 831 | Over  4½  Receptions | -135 |
| 832 | Under  4½  Receptions | +105 |
| Rot | Keelan Cole (JAC) Total Receiving Yards | Moneyline |
| --- | --- | --- |
| 833 | Over  59½  Receiving Yards | -115 |
| 834 | Under  59½  Receiving Yards | -115 |
| Rot | Keelan Cole (JAC) Longest Reception | Moneyline |
| --- | --- | --- |
| 835 | Over  23½  Longest Reception | -115 |
| 836 | Under  23½  Longest Reception | -115 |
| Rot | Laviska Shenault Jr (JAC) Total Receptions | Moneyline |
| --- | --- | --- |
| 837 | Over  3½  Receptions | -175 |
| 838 | Under  3½  Receptions | +145 |
| Rot | Laviska Shenault Jr (JAC) Total Receiving Yards | Moneyline |
| --- | --- | --- |
| 839 | Over  50½  Receiving Yards | -125 |
| 840 | Under  50½  Receiving Yards | -105 |
| Rot | Laviska Shenault Jr (JAC) Longest Reception | Moneyline |
| --- | --- | --- |
| 841 | Over  18½  Longest Reception | -115 |
| 842 | Under  18½  Longest Reception | -115 |
| Rot | Tyler Eifert (JAC) Total Receptions | Moneyline |
| --- | --- | --- |
| 843 | Over  2½  Receptions | -150 |
| 844 | Under  2½  Receptions | +120 |
| Rot | Tyler Eifert (JAC) Total Receiving Yards | Moneyline |
| --- | --- | --- |
| 845 | Over  28½  Receiving Yards | -115 |
| 846 | Under  28½  Receiving Yards | -115 |
| Rot | Tyler Eifert (JAC) Longest Reception | Moneyline |
| --- | --- | --- |
| 847 | Over  16½  Longest Reception | -105 |
| 848 | Under  16½  Longest Reception | -125 |
| Rot | Brandon Wright (JAC) Total Points | Moneyline |
| --- | --- | --- |
| 849 | Over  6½  Points | -130 |
| 850 | Under  6½  Points | Ev |
| Rot | Chris Conley (JAC) Total Receptions | Moneyline |
| --- | --- | --- |
| 851 | Over  2½  Receptions | -200 |
| 852 | Under  2½  Receptions | +165 |
| Rot | Chris Conley (JAC) Total Receiving Yards | Moneyline |
| --- | --- | --- |
| 853 | Over  35½  Receiving Yards | -115 |
| 854 | Under  35½  Receiving Yards | -115 |
| Rot | Player to Score 1st Touchdown | Moneyline |
| --- | --- | --- |
| 901 | D Parker (MIA)     | +900 |
| 902 | J Howard (MIA)     | +1000 |
| 903 | M Gesicki (MIA)     | +900 |
| 904 | P Williams (MIA)     | +1000 |
| 905 | M Gaskin (MIA)     | +1100 |
| 906 | M Breida (MIA)     | +1500 |
| 907 | R Fitzpatrick (MIA)     | +2200 |
| 908 | D Smythe (MIA)     | +3500 |
| 909 | J Grant (MIA)     | +3000 |
| 910 | Dolphins DST (MIA)     | +2000 |
| 911 | J Robinson (JAC)     | +500 |
| 913 | K Cole (JAC)     | +800 |
| 914 | T Eifert (JAC)     | +1100 |
| 915 | C Thompson (JAC)     | +1200 |
| 916 | L Shenault Jr (JAC)     | +800 |
| 917 | C Conley (JAC)     | +1500 |
| 918 | G Minshew (JAC)     | +1500 |
| 919 | J O'Shaughnessy (JAC)     | +2000 |
| 920 | Jaguars DST (JAC)     | +1500 |
| 921 | No Touchdown     | +4500 |
| 922 | The Field     | +1000 |
| Rot | First To Score | Moneyline |
| --- | --- | --- |
| 1001 | Dolphins     | Ev |
| 1002 | Jaguars     | -130 |
| Rot | Score in 1st 6 min | Moneyline |
| --- | --- | --- |
| 1003 | Yes     | Ev |
| 1004 | No     | -130 |
| Rot | First Score of the Game | Moneyline |
| --- | --- | --- |
| 1005 | TD     | -160 |
| 1006 | Any Other Score     | +130 |
| Rot | First Scoring Play | Moneyline |
| --- | --- | --- |
| 1007 | Dolphins TD     | +200 |
| 1008 | Dolphins FG     | +300 |
| 1009 | Dolphins Any Other Score     | +4500 |
| 1010 | Jaguars TD     | +200 |
| 1011 | Jaguars FG     | +220 |
| 1012 | Jaguars Any Other Score     | +4500 |
| Rot | Will there be a Defensive or Special Teams TD | Moneyline |
| --- | --- | --- |
| 1013 | Yes     | +200 |
| 1014 | No     | -250 |
| Rot | Total TDs in the Game | Moneyline |
| --- | --- | --- |
| 1015 | Over  4½  TDs | -165 |
| 1016 | Under  4½  TDs | +135 |
| Rot | Total FGs Scored in the Game | Moneyline |
| --- | --- | --- |
| 1017 | Over  4½  FGs | +125 |
| 1018 | Under  4½  FGs | -155 |
| Rot | Longest TD in the Game | Moneyline |
| --- | --- | --- |
| 1019 | Over  44½  Yards | -115 |
| 1020 | Under  44½  Yards | -115 |
| Rot | Shortest TD in the Game | Moneyline |
| --- | --- | --- |
| 1021 | Over  1½  Yards | -110 |
| 1022 | Under  1½  Yards | -120 |
| Rot | Longest FG Scored in the Game | Moneyline |
| --- | --- | --- |
| 1023 | Over  48½  Yards | -110 |
| 1024 | Under  48½  Yards | -120 |
| Rot | A Team to Score 3 Unanswered Times | Moneyline |
| --- | --- | --- |
| 1025 | Yes     | -250 |
| 1026 | No     | +200 |
| Rot | Team To Score Longest TD | Moneyline |
| --- | --- | --- |
| 1027 | Dolphins     | -110 |
| 1028 | Jaguars     | -120 |
| Rot | Team To Score Longest FG | Moneyline |
| --- | --- | --- |
| 1029 | Dolphins     | +115 |
| 1030 | Jaguars     | -145 |
| Rot | Team Scoring 1st Wins Game | Moneyline |
| --- | --- | --- |
| 1031 | Yes     | -175 |
| 1032 | No     | +145 |
| Rot | Team to Call 1st Timeout | Moneyline |
| --- | --- | --- |
| 1033 | Dolphins     | -115 |
| 1034 | Jaguars     | -115 |
| Rot | Double Result | Moneyline |
| --- | --- | --- |
| 1035 | Dolphins/Dolphins     | +195 |
| 1036 | Dolphins/Tie     | +3500 |
| 1037 | Dolphins/Jaguars     | +600 |
| 1038 | Tie/Dolphins     | +1600 |
| 1039 | Tie/Tie     | +4000 |
| 1040 | Tie/Jaguars     | +1200 |
| 1041 | Jaguars/Dolphins     | +650 |
| 1042 | Jaguars/Tie     | +3500 |
| 1043 | Jaguars/Jaguars     | +115 |
| Rot | Race To 10 Points | Moneyline |
| --- | --- | --- |
| 1044 | Dolphins     | Ev |
| 1045 | Jaguars     | -160 |
| 1046 | Neither     | +7000 |
| Rot | Will the Game go to Overtime | Moneyline |
| --- | --- | --- |
| 1047 | Yes     | +850 |
| 1048 | No     | -2000 |
| Rot | Highest Scoring Half | Moneyline |
| --- | --- | --- |
| 1049 | 1st Half     | -125 |
| 1050 | 2nd Half     | -115 |
| 1051 | Tie     | +1800 |
| Rot | Highest Scoring Quarter | Moneyline |
| --- | --- | --- |
| 1052 | 1st Quarter     | +500 |
| 1053 | 2nd Quarter     | +165 |
| 1054 | 3rd Quarter     | +425 |
| 1055 | 4th Quarter     | +195 |
| 1056 | Tie     | +800 |
| Rot | Winning Margin | Moneyline |
| --- | --- | --- |
| 1057 | Dolphins to win by 1-3 pts     | +750 |
| 1058 | Dolphins to win by 4-6 pts     | +1000 |
| 1059 | Dolphins to win by 7-10 pts     | +800 |
| 1060 | Dolphins to win by 11-13 pts     | +1700 |
| 1061 | Dolphins to win by 14-17 pts     | +1300 |
| 1062 | Dolphins to win by 18-21 pts     | +1900 |
| 1063 | Dolphins to win by 22 or more pts     | +1000 |
| 1064 | Jaguars to win by 1-3 pts     | +550 |
| 1065 | Jaguars to win by 4-6 pts     | +800 |
| 1066 | Jaguars to win by 7-10 pts     | +600 |
| 1067 | Jaguars to win by 11-13 pts     | +1200 |
| 1068 | Jaguars to win by 14-17 pts     | +900 |
| 1069 | Jaguars to win by 18-21 pts     | +1200 |
| 1070 | Jaguars to win by 22 or more pts     | +550 |
| Rot | Total Points Scored | Moneyline |
| --- | --- | --- |
| 1071 | 00-14 Points     | +5000 |
| 1072 | 15-21 Points     | +2000 |
| 1073 | 22-28 Points     | +900 |
| 1074 | 29-35 Points     | +500 |
| 1075 | 36-42 Points     | +375 |
| 1076 | 43-49 Points     | +350 |
| 1077 | 50-56 Points     | +400 |
| 1078 | 57-63 Points     | +500 |
| 1079 | 64-70 Points     | +800 |
| 1080 | 71-77 Points     | +1300 |
| 1081 | 78 or More Points     | +1400 |
| Rot | 1st Half Total TDs Scored | Moneyline |
| --- | --- | --- |
| 1082 | Over  2½  TDs | -110 |
| 1083 | Under  2½  TDs | -120 |
| Rot | 1st Half Total FGs Scored | Moneyline |
| --- | --- | --- |
| 1084 | Over  1½  FGs | -125 |
| 1085 | Under  1½  FGs | -105 |
| Rot | Score in Last 2 min of the 1st Half | Moneyline |
| --- | --- | --- |
| 1086 | Yes     | -280 |
| 1087 | No     | +220 |
| Rot | 1st Half Winning Margin | Moneyline |
| --- | --- | --- |
| 1088 | Dolphins to win by 1-3 pts     | +850 |
| 1089 | Dolphins to win by 4-6 pts     | +800 |
| 1090 | Dolphins to win by 7-9 pts     | +850 |
| 1091 | Dolphins to win by 10-12 pts     | +1100 |
| 1092 | Dolphins to win by 13 or more pts     | +600 |
| 1093 | Jaguars to win by 1-3 pts     | +750 |
| 1094 | Jaguars to win by 4-6 pts     | +850 |
| 1095 | Jaguars to win by 7-9 pts     | +750 |
| 1096 | Jaguars to win by 10-12 pts     | +850 |
| 1097 | Jaguars to win by 13 or more pts     | +350 |
| 1098 | Tie     | +750 |
| Rot | Total Punts by BOTH Teams | Moneyline |
| --- | --- | --- |
| 1099 | Over  9½  Punts | -130 |
| 1100 | Under  9½  Punts | Ev |
| Rot | Total Sacks by Both Teams | Moneyline |
| --- | --- | --- |
| 1101 | Over  4½  Sacks | +115 |
| 1102 | Under  4½  Sacks | -145 |
| Rot | Will there be a Safety | Moneyline |
| --- | --- | --- |
| 1103 | Yes     | +700 |
| 1104 | No     | -1400 |
| Rot | Will the game be Decided by Exactly 3 Points | Moneyline |
| --- | --- | --- |
| 1105 | Yes     | +300 |
| 1106 | No     | -400 |
| Rot | Largest Lead of the Game | Moneyline |
| --- | --- | --- |
| 1107 | Over  14½  Points | -115 |
| 1108 | Under  14½  Points | -115 |
| Rot | First Turnover of The Game Will Be A | Moneyline |
| --- | --- | --- |
| 1109 | Interception     | -125 |
| 1110 | Fumble     | -105 |
- Ean Lamb, Gambling911.com