A fundraiser has been set up to help a poker player in need punch his ticket to the World Series of Poker this June.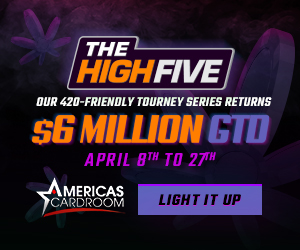 David 'AtomBomb' Hendrix, 31, is afflicted with Spinal Muscular Atrophy (SMA) Type 1, a rare neuromuscular disorder that normally kills its victims before their second birthday.
Hendrix is the oldest known person alive afflicted with the disease.
Hendrix' grandmother set up the GoFundMe account.
"When I was around 6–7 years old, I had made a wish through the Make-A-Wish foundation to fly in a helicopter. Unfortunately, after they set up the date, I got pneumonia. I was hospitalized and unable to fly in the helicopter. Nevertheless, Make-A-Wish told me that since they had paid the fuel expenses, which was around $10,000, that they considered my wish granted, even though I never got to fly. 

"I have had a tough life spending most of it in the hospital. I went to the Children's Hospital in Memphis, Tennessee, for 18 straight years with pneumonia, sometimes even double pneumonia. Overall, I have been on a ventilator three times, with each time being life threatening.

"However, as I got older, I found something I was good at since I couldn't play sports like the other kids. That something was poker and I truly feel that I'm alive today due to the love I have for this game. I play every day at home, and love learning more and more about the game. In March 2021, I won my first significant poker trophy and was even written up in PokerNews.com and interviewed by ESPN's Bernard Lee."
Watch the interview below
- Ace King, Gambling911.com