Common Problems With Sports Betting Software for Bookies
Published on:
Jan/19/2022
Not all Pay Per Head sports betting software platforms are created equal.  While you have the full service Pay Per Head offerings from our friends at PricePerPlayer, there are the turnkey products that provide some bells and whistles and that's about all.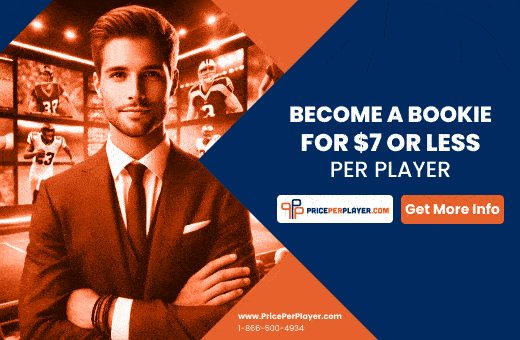 Key Issues With Pay Per Head Software You May Encounter
Signing up with a fly-by-night business - First things first, make sure the Pay Per Head is legitimate.  Research the operation's registration, licenses, business address, and other information, all of which should be verified to a certain extent.  Most Pay Per Head contracting services are based out of Costa Rica.
Quality of the Site - The quality of the site itself should be something for you to consider as well. Are there empty pages? Is the design of the site outdated? Are there recent blog posts? These are small clues that can let you in on how much the provider values its operations by ensuring that they are always evolving, and that they cover all of their bases.
More Red Flags
Once you are using the software, look for potential weaknesses. Does the site load fast? Is there a lag when you change the lines? What about the layout? Remember that you will want your sportsbook to be running efficiently, so its important that you should be able to easily access what you need.
And speaking of what you will need as a bookie, you also have to make sure that you do have what you need. Are you only getting lines on select betting markets? Even though the NBA is popular, there are a lot of people who bet on table tennis.  In fact, there was a time, even after the pandemic, that table tennis was among the most popular sports to bet on within the state of Colorado.
PricePerPlayer is proudly endorsed by Gambling911.com and charges as low as $2 per active player per week, though keep in mind this is the base rate.  Live in-play betting and an online casino package is available.
- Aaron Goldstein, Gambling911.com