Common Problems With Bookie Sports Betting Software
Published on:
Jan/28/2022
One of the main issues Gambling911.com has identified when it comes to choosing the right sportsbook software for your bookie business is the failure to identify between a turnkey solution and a full service Pay Per Head platform.  Gamblin911-endorsed PricePerPlayer offers the later.  That means they provide live odds, reports, 24-year customer support and the like.  The turnkey solutions typically offer the software with a customized website for your players and not much more.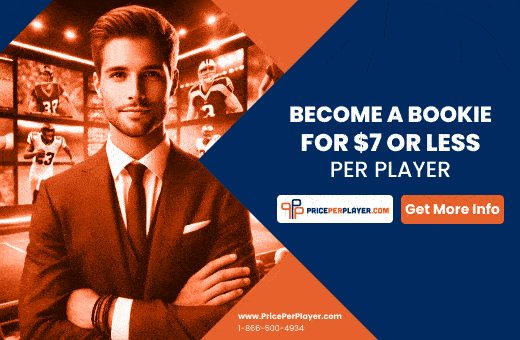 More Common Issues With Sportsbook Software
Slow site loading is so early 2000s but sadly there are companies pretending to be Pay Per Head solutions that do not offer the proper server sharing and bandwidth availability.  This is critical during crunch time.
Next, today's demanding betting clientele wants more than just football and basketball.  They'll be looking to place bets on various soccer leagues around the globe.  Make sure the software you use has extensive options that also include props and futures markets as well as live in-play betting.
But perhaps most important of all is the accessibility factor.  How easy is it to contact your provider.
Normally, the quality Pay Per Head software solutions give their bookies a lot of freedom and independence in running their sportsbooks. But in the event that they need help, their contact details should be clear.
In fact, you should not even be settling for less than 24/7 customer support through multiple platforms.
PricePerPlayer offers a two-week trial to check things out.  They charge $5 or less per active player per week.
- Aaron Goldstein, Gambling911.com