Bovada does not accept residents or visitors from Washington State at the current time.  Jazz Sports (established 1996) DOES and is actually a much better alternative. Open your betting account with $100, get a Free $50 CASH.  Open your betting account with $500, get a Free $250 CASH (Mastercard Accepted - But 10% Max Bonus Applies) - USE BONUS CODE: G911 - Betting Limits range from $10 to $5000+.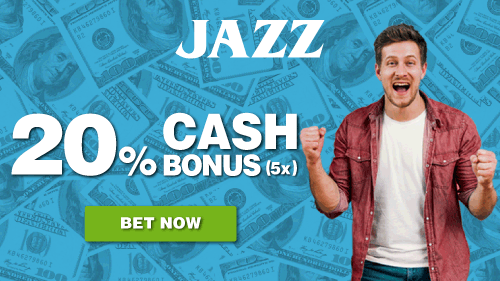 January 28, 2020

CLAIM YOUR WELCOME BONUS HERE - MAXIMUM $1000
Lawmakers introduced legislation Tuesday January 28, 2020 to allow sports betting at the state's 29 Indian operated casinos.
However, a company that operates 19 private card rooms in Washington is crying foul. Maverick Gaming owner Eric Persson said they should also be allowed to provide sports betting, including electronic betting using cellphones or computers.
``That's what the consumer wants,″ Persson told the House Commerce and Gaming Committee on Monday afternoon. The committee heard testimony about the proposal, but did not take a vote.
Another hearing on sports betting is scheduled for Thursday before a Senate committee.
The Washington state House bill seeks to ``figure out a slow and steady way to kind of enter into this new arena of gambling,″ said House Commerce and Gaming Committee Chairman Strom Peterson, a Democrat from Edmonds and the sponsor of the measure.
``Sports wagering is happening in our state,″ Peterson said, referring to illegal betting. ``It will continue to grow.″
The bill would allow Indian casinos to amend their gambling compacts with the state to allow betting on sporting events. However it prohibits betting on sporting events involving colleges within the state, in an effort to prevent any corruption.  Washington schools including Washington University, Washington State and Gonzaga have some of the most successful college sports programs in Football and Basketball.
Persson also pushed for the state to provide mobile options for placing sports bets, saying that would help end illegal gambling on sports.  That's easier said than done.  Washington is the only state that makes it a Class C felony for someone to place a bet online (hence the reason Bovada opts not to accept customers who live here).  That law has never been applied but will most certainly need to be removed if mobile betting is granted.
Chris Masse, a consultant to the tribes, also contended the citizens of Washington wanted a conservative approach to gambling, limited to brick-and-mortar buildings, instead of via mobile phones or computers.
Tribal officials said 90% of the state's population lives within 30 miles of an existing tribal casino.
``We are completely different from the Mavericks of the world,″ said Jerry Allen, who runs the 7 Cedars Resort tribal casino for the Jamestown S'Kallam Tribe.
Representatives of the horse racing industry also testified, saying race tracks should be allowed to offer sports betting.
Patrick Lepley of the Washington Horsemen's Benevolent and Protective Association said sports betting is legal at horse tracks in most states. He added the race tracks support sports betting in tribal casinos, also, but not at private card rooms.
Peterson said he hoped the committee would send the bill to the full House soon in its current form.
- Aaron Goldstein, Gambling911.com and the Associated Press was also used for this report