This Game 6 matchup between the Miami Heat and Boston Celtics featured a line of -3.  Boston is the favorite here but the public is all over Miami.  The line has dropped a half point off the -3.5 as a result.  Jazz Sports is currently matching your deposit up to $300.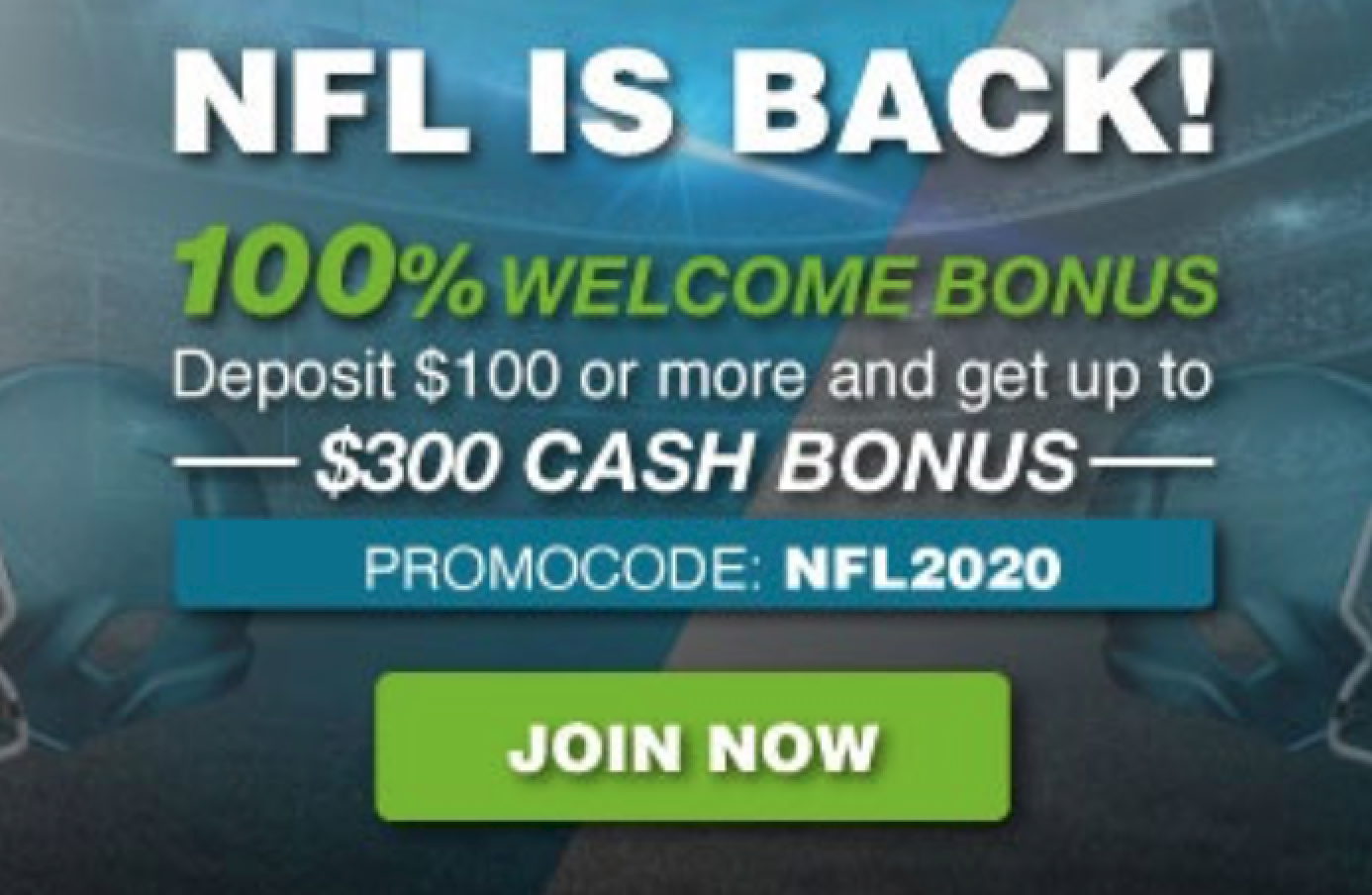 The Celtics are looking to climb out of a steep hole.  They beat Miami Friday night 121-108 and look to tie the series.  Lose and go home.
Jayson Tatum had 31 points and 10 rebounds while Jaylen Brown added 28 points.  The Heat are favored at -200 to win this series.  Boston would pay out $170 for every $100 bet should they win the series.
"Our deal was to come out and play, come out and compete, give it our best shot and I thought we played pretty well in the second half," Celtics coach Brad Stevens said. "But we're going to have to do it again and again because of the position we're in."
Here are all your prop bets for this game:
Celtics @ Heat Sun, Sep 27, 2020 EST
| Rot | Jayson Tatum (BOS) Total Points | Moneyline |
| --- | --- | --- |
| 801 | Over  27  Points | -115 |
| 802 | Under  27  Points | -115 |
| Rot | Jayson Tatum (BOS) Total Rebounds | Moneyline |
| --- | --- | --- |
| 803 | Over  9  Rebounds | -115 |
| 804 | Under  9  Rebounds | -115 |
| Rot | Jayson Tatum (BOS) Total Assists | Moneyline |
| --- | --- | --- |
| 805 | Over  4½  Assists | +110 |
| 806 | Under  4½  Assists | -140 |
| Rot | Jayson Tatum (BOS) Total Points+Rebounds+Assists | Moneyline |
| --- | --- | --- |
| 807 | Over  40½  Pts+Rebs+Assists | -115 |
| 808 | Under  40½  Pts+Rebs+Assists | -115 |
| Rot | Jayson Tatum (BOS) Total Made Free Throws | Moneyline |
| --- | --- | --- |
| 809 | Over  6  Free Throws Made | -115 |
| 810 | Under  6  Free Throws Made | -115 |
| Rot | Jayson Tatum (BOS) Total Made Free Throws | Moneyline |
| --- | --- | --- |
| 811 | Over  7½  Free Throws Made | +145 |
| 812 | Under  7½  Free Throws Made | -175 |
| Rot | Jayson Tatum (BOS) Total Made 3 Point Field Goals | Moneyline |
| --- | --- | --- |
| 813 | Over  2½  3 Point Field Goals | -145 |
| 814 | Under  2½  3 Point Field Goals | +115 |
| Rot | Jayson Tatum (BOS) Total Turnovers | Moneyline |
| --- | --- | --- |
| 815 | Over  2½  Turnovers | -145 |
| 816 | Under  2½  Turnovers | +115 |
| Rot | Kemba Walker (BOS) Total Points | Moneyline |
| --- | --- | --- |
| 817 | Over  19  Points | -115 |
| 818 | Under  19  Points | -115 |
| Rot | Kemba Walker (BOS) Total Rebounds | Moneyline |
| --- | --- | --- |
| 819 | Over  4½  Rebounds | +130 |
| 820 | Under  4½  Rebounds | -160 |
| Rot | Kemba Walker (BOS) Total Assists | Moneyline |
| --- | --- | --- |
| 821 | Over  4½  Assists | -130 |
| 822 | Under  4½  Assists | Ev |
| Rot | Kemba Walker (BOS) Total Points+Rebounds+Assists | Moneyline |
| --- | --- | --- |
| 823 | Over  28  Pts+Rebs+Assists | -115 |
| 824 | Under  28  Pts+Rebs+Assists | -115 |
| Rot | Kemba Walker (BOS) Total Made 3 Point Field Goals | Moneyline |
| --- | --- | --- |
| 825 | Over  2½  3 Point Field Goals | -130 |
| 826 | Under  2½  3 Point Field Goals | Ev |
| Rot | Kemba Walker (BOS) Total Turnovers | Moneyline |
| --- | --- | --- |
| 827 | Over  1½  Turnovers | -225 |
| 828 | Under  1½  Turnovers | +185 |
| Rot | Jaylen Brown (BOS) Total Points | Moneyline |
| --- | --- | --- |
| 829 | Over  21  Points | -115 |
| 830 | Under  21  Points | -115 |
| Rot | Jaylen Brown (BOS) Total Rebounds | Moneyline |
| --- | --- | --- |
| 831 | Over  6½  Rebounds | -125 |
| 832 | Under  6½  Rebounds | -105 |
| Rot | Jaylen Brown (BOS) Total Assists | Moneyline |
| --- | --- | --- |
| 833 | Over  2½  Assists | +165 |
| 834 | Under  2½  Assists | -200 |
| Rot | Jaylen Brown (BOS) Total Points+Rebounds+Assists | Moneyline |
| --- | --- | --- |
| 835 | Over  29½  Pts+Rebs+Assists | -115 |
| 836 | Under  29½  Pts+Rebs+Assists | -115 |
| Rot | Jaylen Brown (BOS) Total Made 3 Point Field Goals | Moneyline |
| --- | --- | --- |
| 837 | Over  2½  3 Point Field Goals | -110 |
| 838 | Under  2½  3 Point Field Goals | -120 |
| Rot | Gordon Hayward (BOS) Total Points | Moneyline |
| --- | --- | --- |
| 839 | Over  13  Points | -115 |
| 840 | Under  13  Points | -115 |
| Rot | Gordon Hayward (BOS) Total Rebounds | Moneyline |
| --- | --- | --- |
| 841 | Over  5  Rebounds | -115 |
| 842 | Under  5  Rebounds | -115 |
| Rot | Gordon Hayward (BOS) Total Assists | Moneyline |
| --- | --- | --- |
| 843 | Over  2½  Assists | -185 |
| 844 | Under  2½  Assists | +155 |
| Rot | Gordon Hayward (BOS) Total Points+Rebounds+Assists | Moneyline |
| --- | --- | --- |
| 845 | Over  21½  Pts+Rebs+Assists | -115 |
| 846 | Under  21½  Pts+Rebs+Assists | -115 |
| Rot | Gordon Hayward (BOS) Total Made 3 Point Field Goals | Moneyline |
| --- | --- | --- |
| 847 | Over  1½  3 Point Field Goals | +125 |
| 848 | Under  1½  3 Point Field Goals | -155 |
| Rot | Marcus Smart (BOS) Total Points | Moneyline |
| --- | --- | --- |
| 849 | Over  12½  Points | -115 |
| 850 | Under  12½  Points | -115 |
| Rot | Marcus Smart (BOS) Total Rebounds | Moneyline |
| --- | --- | --- |
| 851 | Over  4  Rebounds | -115 |
| 852 | Under  4  Rebounds | -115 |
| Rot | Marcus Smart (BOS) Total Assists | Moneyline |
| --- | --- | --- |
| 853 | Over  5  Assists | -115 |
| 854 | Under  5  Assists | -115 |
| Rot | Marcus Smart (BOS) Total Rebounds+Assists | Moneyline |
| --- | --- | --- |
| 855 | Over  9½  Rebounds+Assists | -110 |
| 856 | Under  9½  Rebounds+Assists | -120 |
| Rot | Marcus Smart (BOS) Total Points+Rebounds+Assists | Moneyline |
| --- | --- | --- |
| 857 | Over  22½  Pts+Rebs+Assists | -115 |
| 858 | Under  22½  Pts+Rebs+Assists | -115 |
| Rot | Marcus Smart (BOS) Total Made 3 Point Field Goals | Moneyline |
| --- | --- | --- |
| 859 | Over  2½  3 Point Field Goals | +125 |
| 860 | Under  2½  3 Point Field Goals | -155 |
| Rot | Daniel Theis (BOS) Total Points | Moneyline |
| --- | --- | --- |
| 861 | Over  8½  Points | -125 |
| 862 | Under  8½  Points | -105 |
| Rot | Daniel Theis (BOS) Total Rebounds | Moneyline |
| --- | --- | --- |
| 863 | Over  7½  Rebounds | -115 |
| 864 | Under  7½  Rebounds | -115 |
| Rot | Daniel Theis (BOS) Total Assists | Moneyline |
| --- | --- | --- |
| 865 | Over  1½  Assists | +165 |
| 866 | Under  1½  Assists | -200 |
| Rot | Daniel Theis (BOS) Total Points+Rebounds+Assists | Moneyline |
| --- | --- | --- |
| 867 | Over  17  Pts+Rebs+Assists | -115 |
| 868 | Under  17  Pts+Rebs+Assists | -115 |
| Rot | Jimmy Butler (MIA) Total Points | Moneyline |
| --- | --- | --- |
| 901 | Over  20  Points | -115 |
| 902 | Under  20  Points | -115 |
| Rot | Jimmy Butler (MIA) Total Rebounds | Moneyline |
| --- | --- | --- |
| 903 | Over  7½  Rebounds | Ev |
| 904 | Under  7½  Rebounds | -130 |
| Rot | Jimmy Butler (MIA) Total Assists | Moneyline |
| --- | --- | --- |
| 905 | Over  3½  Assists | -150 |
| 906 | Under  3½  Assists | +120 |
| Rot | Jimmy Butler (MIA) Total Points+Rebounds+Assists | Moneyline |
| --- | --- | --- |
| 907 | Over  31½  Pts+Rebs+Assists | -115 |
| 908 | Under  31½  Pts+Rebs+Assists | -115 |
| Rot | Jimmy Butler (MIA) Total Made Free Throws | Moneyline |
| --- | --- | --- |
| 909 | Over  6½  Made Free Throws | -115 |
| 910 | Under  6½  Made Free Throws | -115 |
| Rot | Goran Dragic (MIA) Total Points | Moneyline |
| --- | --- | --- |
| 913 | Over  20  Points | -115 |
| 914 | Under  20  Points | -115 |
| Rot | Goran Dragic (MIA) Total Rebounds | Moneyline |
| --- | --- | --- |
| 915 | Over  4  Rebounds | -115 |
| 916 | Under  4  Rebounds | -115 |
| Rot | Goran Dragic (MIA) Total Assists | Moneyline |
| --- | --- | --- |
| 917 | Over  4  Assists | -115 |
| 918 | Under  4  Assists | -115 |
| Rot | Goran Dragic (MIA) Total Rebounds+Assists | Moneyline |
| --- | --- | --- |
| 919 | Over  8½  Rebounds+Assists | -110 |
| 920 | Under  8½  Rebounds+Assists | -120 |
| Rot | Goran Dragic (MIA) Total Points+Rebounds+Assists | Moneyline |
| --- | --- | --- |
| 921 | Over  28  Pts+Rebs+Assits | -115 |
| 922 | Under  28  Pts+Rebs+Assits | -115 |
| Rot | Goran Dragic (MIA) Total Made 3 Point Field Goals | Moneyline |
| --- | --- | --- |
| 923 | Over  2½  3 Point Field Goals | +110 |
| 924 | Under  2½  3 Point Field Goals | -140 |
| Rot | Goran Dragic (MIA) Total Turnovers | Moneyline |
| --- | --- | --- |
| 925 | Over  2½  Turnovers | Ev |
| 926 | Under  2½  Turnovers | -130 |
| Rot | Bam Adebayo (MIA) Total Points | Moneyline |
| --- | --- | --- |
| 927 | Over  17½  Points | -115 |
| 928 | Under  17½  Points | -115 |
| Rot | Bam Adebayo (MIA) Total Rebounds | Moneyline |
| --- | --- | --- |
| 929 | Over  11  Rebounds | -115 |
| 930 | Under  11  Rebounds | -115 |
| Rot | Bam Adebayo (MIA) Total Assists | Moneyline |
| --- | --- | --- |
| 931 | Over  4½  Assists | +115 |
| 932 | Under  4½  Assists | -145 |
| Rot | Bam Adebayo (MIA) Total Points+Rebounds+Assists | Moneyline |
| --- | --- | --- |
| 933 | Over  32½  Pts+Rebs+Assists | -115 |
| 934 | Under  32½  Pts+Rebs+Assists | -115 |
| Rot | Bam Adebayo (MIA) Total Turnovers | Moneyline |
| --- | --- | --- |
| 935 | Over  2½  Turnovers | -160 |
| 936 | Under  2½  Turnovers | +130 |
| Rot | Tyler Herro (MIA) Total Points | Moneyline |
| --- | --- | --- |
| 937 | Over  15½  Points | -115 |
| 938 | Under  15½  Points | -115 |
| Rot | Tyler Herro (MIA) Total Rebounds | Moneyline |
| --- | --- | --- |
| 939 | Over  5  Rebounds | -115 |
| 940 | Under  5  Rebounds | -115 |
| Rot | Tyler Herro (MIA) Total Assists | Moneyline |
| --- | --- | --- |
| 941 | Over  3½  Assists | -145 |
| 942 | Under  3½  Assists | +115 |
| Rot | Tyler Herro (MIA) Total Points+Rebounds+Assists | Moneyline |
| --- | --- | --- |
| 943 | Over  24½  Pts+Rebs+Assists | -115 |
| 944 | Under  24½  Pts+Rebs+Assists | -115 |
| Rot | Tyler Herro (MIA) Total Made 3 Point Field Goals | Moneyline |
| --- | --- | --- |
| 945 | Over  2½  3 Point Field Goals | -145 |
| 946 | Under  2½  3 Point Field Goals | +115 |
| Rot | Jae Crowder (MIA) Total Points | Moneyline |
| --- | --- | --- |
| 947 | Over  12  Points | -115 |
| 948 | Under  12  Points | -115 |
| Rot | Jae Crowder (MIA) Total Rebounds | Moneyline |
| --- | --- | --- |
| 949 | Over  5½  Rebounds | -145 |
| 950 | Under  5½  Rebounds | +115 |
| Rot | Jae Crowder (MIA) Total Assists | Moneyline |
| --- | --- | --- |
| 951 | Over  2½  Assists | +165 |
| 952 | Under  2½  Assists | -200 |
| Rot | Jae Crowder (MIA) Total Points+Rebounds+Assists | Moneyline |
| --- | --- | --- |
| 953 | Over  20½  Pts+Rebs+Assists | -115 |
| 954 | Under  20½  Pts+Rebs+Assists | -115 |
| Rot | Jae Crowder (MIA) Total Made 3 Point Field Goals | Moneyline |
| --- | --- | --- |
| 955 | Over  2½  3 Point Field Goals | -125 |
| 956 | Under  2½  3 Point Field Goals | -105 |
| Rot | Duncan Robinson (MIA) Total Points+Rebounds+Assists | Moneyline |
| --- | --- | --- |
| 957 | Over  15½  Pts+Rebs+Assists | -115 |
| 958 | Under  15½  Pts+Rebs+Assists | -115 |
| Rot | Duncan Robinson (MIA) Total Made 3 Point Field Goals | Moneyline |
| --- | --- | --- |
| 959 | Over  2½  3 Point Field Goals | -185 |
| 960 | Under  2½  3 Point Field Goals | +155 |
| Rot | First To Score | Moneyline |
| --- | --- | --- |
| 1999 | Celtics     | -110 |
| 2000 | Heat     | -120 |
| Rot | First To Score 10 Points | Moneyline |
| --- | --- | --- |
| 2001 | Celtics     | -135 |
| 2002 | Heat     | +105 |
| Rot | First To Score 20 Points | Moneyline |
| --- | --- | --- |
| 2003 | Celtics     | -135 |
| 2004 | Heat     | +105 |
| Rot | Largest Lead of the Game | Moneyline |
| --- | --- | --- |
| 2005 | Over  16½  Points | -115 |
| 2006 | Under  16½  Points | -115 |
| Rot | Double Result | Moneyline |
| --- | --- | --- |
| 2007 | Celtics - Celtics     | +110 |
| 2008 | Tie - Celtics     | +2000 |
| 2009 | Heat - Celtics     | +450 |
| 2010 | Celtics - Heat     | +550 |
| 2011 | Tie - Heat     | +2200 |
| 2012 | Heat - Heat     | +200 |
| Rot | Highest Scoring Quarter | Moneyline |
| --- | --- | --- |
| 2013 | 1st Quarter     | +250 |
| 2014 | 2nd Quarter     | +300 |
| 2015 | 3rd Quarter     | +240 |
| 2016 | 4th Quarter     | +220 |
| 2017 | Tie     | +1200 |
| Rot | Highest Scoring Half | Moneyline |
| --- | --- | --- |
| 2018 | 1st Half     | -125 |
| 2019 | 2nd Half     | -135 |
| 2020 | Tie     | +4500 |
| Rot | Winning Margin | Moneyline |
| --- | --- | --- |
| 2021 | Celtics to win by 1-2 pts     | +1000 |
| 2022 | Celtics to win by 3-6 pts     | +475 |
| 2023 | Celtics to win by 7-9 pts     | +750 |
| 2024 | Celtics to win by 10-13 pts     | +650 |
| 2025 | Celtics to win by 14-16 pts     | +1100 |
| 2026 | Celtics to win by 17-20 pts     | +1100 |
| 2027 | Celtics to win by 21 or more pts     | +700 |
| 2028 | Heat to win by 1-2 pts     | +1000 |
| 2029 | Heat to win by 3-6 pts     | +550 |
| 2030 | Heat to win by 7-9 pts     | +900 |
| 2031 | Heat to win by 10-13 pts     | +1000 |
| 2032 | Heat to win by 14-16 pts     | +1900 |
| 2033 | Heat to win by 17-20 pts     | +1900 |
| 2034 | Heat to win by 21 or more pts     | +1300 |
| Rot | Team with Highest Scoring Quarter | Moneyline |
| --- | --- | --- |
| 2035 | Celtics     | -125 |
| 2036 | Heat     | +120 |
| 2037 | Tie     | +600 |
| Rot | 1st Half Winning Margin | Moneyline |
| --- | --- | --- |
| 2038 | Celtics to win by 1-3 pts     | +475 |
| 2039 | Celtics to win by 4-6 pts     | +500 |
| 2040 | Celtics to win by 7-9 pts     | +650 |
| 2041 | Celtics to win by 10-12 pts     | +850 |
| 2042 | Celtics to win by 13-15 pts     | +1300 |
| 2043 | Celtics to win by 16 or more pts     | +1000 |
| 2044 | Heat to win by 1-3 pts     | +500 |
| 2045 | Heat to win by 4-6 pts     | +650 |
| 2046 | Heat to win by 7-9 pts     | +800 |
| 2047 | Heat to win by 10-12 pts     | +1300 |
| 2048 | Heat to win by 13-15 pts     | +2000 |
| 2049 | Heat to win by 16 or more pts     | +1900 |
| 2050 | Tie     | +1300 |
- Dan Shapiro, Gambling911.com