Ahead of the big release for SpankOdds, Gadoon "Spanky" Kyrollos explained via Twitter the importance of limit increases from bookmakers.  His proprietary software will be showing the limits for various games at all the different sportsbooks featured.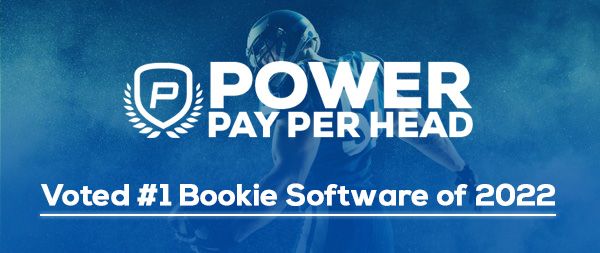 Not only will Spankodds record line changes, but also limit changes!
"Bookmakers increasing their limits is often just as, if not more, telling than a major line move. Analyzing both together is very strong," Spanky says.
He pointed to a senior strategist at Covers.com, Adam Chernoff, who tweeted out Sunday:
I see that some users are getting a delay on text.

The bet this morning was sent out at u33.5 at 1:04pm EST. At the time CRIS, FD and others were 34, 33.5 was widely available. By 1:06pm, the market was 32 with some 33.

I will work with the provider to sort out the delay. pic.twitter.com/wYYqjiWufR

— Adam Chernoff (@adamchernoff) August 7, 2022
Jon N. tweeted in response:
"Can't wait for @spankodds.  So tired of the Don Best screen not working properly."
SpankOdds is currently taking the search engines by storm.  Be sure to register here.  It's free to use.
Reminder: Ten Years Ago This Week NFL Warned of the Ills of Sports Betting
1/x Ten years ago today, five sports leagues—NFL, NBA, NHL, NCAA, and MLB—filed a federal lawsuit against New Jersey Governor Chris Christie and other state officials. The plaintiff sports leagues claimed that they would be 'injured' and 'irreparably harmed' by NJ sports betting.

— Ryan M. Rodenberg (@SportsLawProf) August 7, 2022
New Jersey ultimately won its suit in the Supreme Court.  It only took maybe a few days for the NFL and all the other leagues to join the party.  The rest is pretty much history.
So much for the injuries and 'irreparably harmed'.
Wait for it: "After recording more than $4.5 billion wagered in 2019 – the first full calendar year of legal betting – New Jersey finished 2020 as the largest sports betting market in America with over $6 billion in wagers placed. This is a full 28 percent of the entire annual US sports betting handle in one state."
Who would have thunk it?
Power Master Class - Episode 008: Refer-A-Bookie Program - Get Paid For ... https://t.co/MzgkdRQmKZ via @YouTube

— gambling911 (@gambling911) July 24, 2022
Bally's Inks Deal With New York Yankees
Bally's currently accepts customers from six U.S. states, lagging behind the likes of DraftKings, FanDuel and Caesars.  This past week, they announced a pretty significant get.
They will be the official sports betting partner of not just any Major League Baseball team.  They are partnering with none other than the New York Yankees.
Under the agreement, Bally's receives use of New York Yankees trademarks and marketing designations as an official sports betting partner (Bally Bet), an official daily fantasy sports partner (Monkey Knife Fight), an official iGaming partner (Bally Casino), and an official free-to-play gaming partner (Bally Play). Bally's Casino Atlantic City also becomes a proud partner of the New York Yankees.
Their brand will have plenty of LED advertising exposure.
"This is a great partnership that will give Bally Bet and our other Bally's Interactive brands terrific visibility in New York," says Adi Dhandhania, Chief Operating Officer of Bally's Interactive North America, the digital and sports betting division of Bally's Corporation. "The Yankees' history as a franchise and their popularity as a global brand speaks for itself."
"We are excited to begin this partnership with Bally's," said Michael J. Tusiani, New York Yankees Senior Vice President of Partnerships. "We hope that their branding in Yankee Stadium along with their in-Stadium customer engagement will greatly strengthen Bally's overall gaming presence in New York."
- Aaron Goldstein, Gambling911.com