The digital currency Bitcoin continues to shatter all-time records this week, hitting a peak price of $23751 during the early morning hours of Thursday.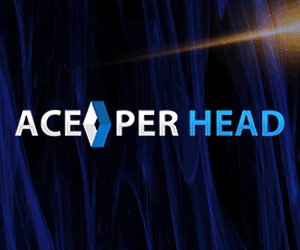 *6 weeks free trial - test drive - best in the biz
*Deposit with Bitcoin - They'll double it!
*Get your own domain, customized website, logo
*Switch in under an hour, earn mrore $$ for doing so
*Odds featured on DonBest.com
*Thousands of betting options daily + live in-play
*Easy and discreet payment options include gift cards
*Walmart gift cards also accepted


Start Earning Money From Your Sheet Here
Accounting for upwards of 90% of all online gambling transactions in restrictive markets that include the United States, Crypto bulls have pointed to increased demand from institutional investors for the digital currency.
On Tuesday, U.K. asset manager Ruffer revealed it had around 2.5% of its portfolio invested in bitcoin "as a small but potent insurance policy against the continuing devaluation of the world's major currencies."
They are not alone.  Business intelligence outfit MicroStrategy allocated $425 million toward the asset.
"This run is completely different to the one in 2017," CEO and co-founder of cryptocurrency trading app Bitpanda, Eric Demuth, told CNBC. "Back then, the price was driven by mainly retail investors."
"Now, we additionally have billionaires praising bitcoin and investment funds securing significant positions worth hundreds of millions. The big players that were once very distant from bitcoin and were outspoken critics are now joining in with the run."
Guggenheim's Scott Minerd Says Bitcoin Should Be Worth $400,000.
"It's based on the scarcity and relative valuation such as things like gold as a percentage of GDP," he tells Bloomberg News.  "So you know, Bitcoin actually has a lot of the attributes of gold and at the same time has an unusual value in terms of transactions."
The world's highest-profile cryptocurrency jumped 10.5% to $23,655, taking its gains this year past 220%, buoyed by demand from larger investors attracted to its potential for quick gains and perceived inflation-hedging qualities.
Smaller coin ethereum, which often moves in tandem with bitcoin, was trading 1.75% higher.
Not everyone is convinced this trend will continue.
Dallas Mavericks owner and Shark Tank investor Mark Cuban says his stance on Bitcoin remains unchanged.
"It's a store of value like gold that is more religion than solution to any problem," he tells Forbes.
In the explosive Pay Per Head independent bookmaker segment, Bitcoin has proven to be a saviour.
"Our clients can pay us instantly with Bitcoin and they, in turn, can pay their own customers using this form of currency," one Pay Per Head operator told Gambling911.com.  "There is no longer a need to have cash on hand in most instances and bookmakers do not even have to meet with their customers face-to-face.  Transactions can take place remotely."
The online poker rooms have benefitted from this surge as well.
Winning Poker Network, parent company of Gambling911.com partner Americas Cardroom, said it has been forced to buy millions in bitcoin a day to meet the demands of exiting players.
ACR CEO Phil Nagy confirms that between 90%–95% of cashouts are now done through Bitcoin.
"We are constantly having to go out and buy bitcoin, lots. Lots. More than we've even had to before." 
- Aaron Goldstein, Gambling911.com