The Cincinnati Bearcats are the most wagered on side early on in college football, whether it's the commercial sportsbooks or local bookmaking outfits.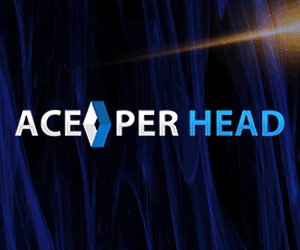 *6 weeks free trial - test drive - best in the biz
*Deposit with Bitcoin - They'll double it!
*Get your own domain, customized website, logo
*Switch in under an hour, earn mrore $$ for doing so
*Odds featured on DonBest.com
*Thousands of betting options daily + live in-play
*Easy and discreet payment options include gift cards
*Walmart gift cards also accepted


Start Earning Money From Your Sheet Here
75% of the action was on the Cincinnati spread in their game against Memphis. 
Books have brought the number to Cincinnati -7 but Pinnacle had not moved off the -6.5.
BetOnline is another that has been holding at -6.5 these past few days despite the lopsided action on the Bearcats.
Granted this may not be the sexiest game on the schedule today.  Both teams are good though.
Gambling911.com really likes Memphis here +7.
Ohio State as a -10.5 favorite on the spread versus Penn State is seeing 78% of the action.
Books have come off as much as -13.5 here.
We don't have the early action numbers readily available.  We suspect those numbers favored the Lions though.
RECORD UPDATED OCTOBER 31, 2020 9:54 AM ET
OVERALL NFL RECORD 2020: 5-7 41.6%
OVERALL COLLEGE FOOTBALL RECORD: 2-0 100%
OVERALL NBA RECORD 2020: 70-47-1 59.8%
SOCCER RECORD 2020 (INCLUDES MLS): 22-14 61.1%
Date Time
#
Team
Spread
Total
Money Line
NCAA FOOTBALL - Oct 31
10/31/2020
109
MICHIGAN STATE
+21½-104
o52-111
 
09:00:00
110
MICHIGAN
-21½-116
u52-109
 
10/31/2020
111
WAKE FOREST
-14-115
o59-109
-518
09:00:00
112
SYRACUSE
+14-105
u59-111
+398
10/31/2020
113
NORTH CAROLINA
-7½-108
o61½-109
-281
17:00:00
114
VIRGINIA
+7½-112
u61½-111
+236
10/31/2020
115
UTSA
+4-102
o45½-112
+168
09:00:00
116
FLORIDA ATLANTIC
-4-118
u45½-108
-198
10/31/2020
117
KANSAS STATE
+5-112
o45½-113
+165
09:00:00
118
WEST VIRGINIA
-5-108
u45½-107
-195
10/31/2020
119
BOSTON COLLEGE
+24½-110
o58-102
 
09:00:00
120
CLEMSON
-24½-110
u58-118
 
10/31/2020
121
VIRGINIA TECH
-3-117
o67½-110
-149
13:00:00
122
LOUISVILLE
+3-103
u67½-110
+129
10/31/2020
123
NOTRE DAME
-20½-109
o58½-115
 
12:30:00
124
GEORGIA TECH
+20½-111
u58½-105
 
10/31/2020
125
CHARLOTTE
+10½-109
o55-112
+307
16:00:00
126
DUKE
-10½-111
u55-108
-367
10/31/2020
129
COASTAL CAROLINA
-3½-115
o60½-115
-176
09:00:00
130
GEORGIA STATE
+3½-105
u60½-105
+156
10/31/2020
133
INDIANA
-13-111
o53-110
-445
12:30:00
134
RUTGERS
+13-109
u53-110
+360
10/31/2020
135
OHIO STATE
-10½-103
o64-109
-368
16:30:00
136
PENN STATE
+10½-117
u64-111
+308
10/31/2020
137
MEMPHIS
+7-106
o57-111
+218
09:00:00
138
CINCINNATI
-7-114
u57-109
-258
10/31/2020
139
PURDUE
-7½-115
o56½-102
-315
09:00:00
140
ILLINOIS
+7½-105
u56½-118
+255
10/31/2020
143
SAN DIEGO STATE
-9-108
o43½-110
-322
18:30:00
144
UTAH STATE
+9-112
u43½-110
+262
10/31/2020
145
WESTERN KENTUCKY
+31-115
o52-117
 
19:15:00
146
BYU
-31-105
u52-103
 
10/31/2020
151
BOISE STATE
-14½-108
o49-114
-592
15:00:00
152
AIR FORCE
+14½-112
u49-106
+442
10/31/2020
153
NEVADA
-14-108
o60-112
-515
19:30:00
154
UNLV
+14-112
u60-108
+395
10/31/2020
155
RICE
-1-102
o59-107
 
12:00:00
156
SOUTHERN MISS
+1-118
u59-113
 
10/31/2020
159
NAVY
+13½-111
o58½-117
+372
16:30:00
160
SMU
-13½-109
u58½-103
-472
10/31/2020
161
NORTHWESTERN
+2½-115
o43½-113
+107
12:30:00
162
IOWA
-2½-105
u43½-107
-127
10/31/2020
163
TEXAS
+3½-111
o58-114
+146
13:00:00
164
OKLAHOMA STATE
-3½-109
u58-106
-166
10/31/2020
167
OKLAHOMA
-15-116
o67-111
-577
17:00:00
168
TEXAS TECH
+15-104
u67-109
+427
10/31/2020
169
TEMPLE
+6-107
o58-111
+185
09:00:00
170
TULANE
-6-113
u58-109
-225
10/31/2020
171
UL LAFAYETTE
-16-111
o56-105
 
17:00:00
172
TEXAS STATE
+16-109
u56-115
 
10/31/2020
173
TROY
+3-104
o69½-112
+130
12:00:00
174
ARKANSAS STATE
-3-116
u69½-108
-150
10/31/2020
175
TCU
-3-105
o47½-111
-138
12:30:00
176
BAYLOR
+3-115
u47½-109
+118
10/31/2020
177
CENTRAL FLORIDA
-2½-116
o81½-105
-137
11:00:00
178
HOUSTON
+2½-104
u81½-115
+117
10/31/2020
179
IOWA STATE
-27½-112
o50-110
 
09:00:00
180
KANSAS
+27½-108
u50-110
 
10/31/2020
181
LSU
-2-107
o64-105
-124
12:30:00
182
AUBURN
+2-113
u64-115
+104
10/31/2020
183
UAB
-13½-106
o47½-111
-482
12:30:00
184
LOUISIANA TECH
+13½-114
u47½-109
+382
10/31/2020
185
MISSISSIPPI
-17½-108
o63-109
 
13:00:00
186
VANDERBILT
+17½-112
u63-111
 
10/31/2020
187
APPALACHIAN STATE
-31-110
o56½-109
 
13:00:00
188
UL MONROE
+31-110
u56½-111
 
10/31/2020
189
MISSISSIPPI STATE
+31-119
o63½-109
 
16:00:00
190
ALABAMA
-31-101
u63½-111
 
10/31/2020
191
ARKANSAS
+13½-101
o53-107
+392
16:30:00
192
TEXAS A&M
-13½-119
u53-113
-512
10/31/2020
193
MISSOURI
+14-114
o61½-109
+385
16:30:00
194
FLORIDA
-14-106
u61½-111
-505
10/31/2020
195
GEORGIA
-17½-103
o42½-110
 
09:00:00
196
KENTUCKY
+17½-117
u42½-110
 
10/31/2020
199
NEW MEXICO
+13½-110
o55-110
+382
16:00:00
200
SAN JOSE STATE
-13½-110
u55-110
-482
- Don Shapiro, Gambling911.com