Gambling911.com has your Week 2 NFL morning odds along with the sides seeing the most wagering action this Sunday AM.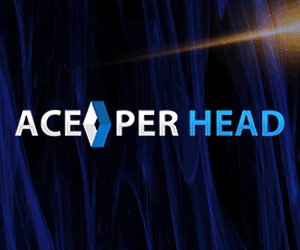 *6 weeks free trial - test drive - best in the biz
*Deposit with Bitcoin - They'll double it!
*Get your own domain, customized website, logo
*Switch in under an hour, earn mrore $$ for doing so
*Odds featured on DonBest.com
*Thousands of betting options daily + live in-play
*Easy and discreet payment options include gift cards
*Walmart gift cards also accepted


Start Earning Money From Your Sheet Here
The LA Rams were among the most wagered on sides early Sunday with around 63% of the spread action.  The line had come off of +2.5 to +1.5.
After the Detroit Lions blew a massive lead to lose in the 4th quarter last week it's not surprising that the Packers are seeing around 72% of the action as a -6 point favorite.  We've seen this number hit -6.5.  We've even seen some books open at -6.5.
More importantly, Detroit has played well against Green Bay across the last ten games.  Though they lost the last two, those were within 3 points and 1 point, respectively.  Detroit won the previous three meetings.  Everything else over the last ten games stretch was either a win or loss by no more than a touchdown.
Our Free Pick today will be on the Detroit Lions +6.5
Elsewhere, close to 80% of the spread action was on the Vikings as a +3 dog in Indianapolis.  This line hasn't moved much.
RECORD UPDATED SEPTEMBER 20, 2020 8:57 am
OVERALL NFL RECORD 2020: 0-1
OVERALL NBA RECORD 2020: 70-47-1 59.8%
OVERALL MLB RECORD 2020: 0-0
SOCCER RECORD 2020 (INCLUDES MLS): 14-11 56%
Date Time
#
Team
Spread
Total
Money Line
NFL - Sep 20
09/20/2020
261
LOS ANGELES RAMS
+1½-110
o45½-110
 
10:00:00
262
PHILADELPHIA EAGLES
-1½-110
u45½-110
 
09/20/2020
263
CAROLINA PANTHERS
+8½-115
o47-110
+303
10:00:00
264
TAMPA BAY BUCCANEERS
-8½-105
u47-110
-363
09/20/2020
265
DENVER BRONCOS
+7-120
o40½-110
+255
10:00:00
266
PITTSBURGH STEELERS
-7EV
u40½-110
-305
09/20/2020
267
ATLANTA FALCONS
+3½-110
o53½-110
+168
10:00:00
268
DALLAS COWBOYS
-3½-110
u53½-110
-193
09/20/2020
269
SAN FRANCISCO 49ERS
-7-105
o41½-110
-320
10:00:00
270
NEW YORK JETS
+7-115
u41½-110
+260
09/20/2020
271
BUFFALO BILLS
-5½-110
o42-110
-240
10:00:00
272
MIAMI DOLPHINS
+5½-110
u42-110
+200
09/20/2020
273
MINNESOTA VIKINGS
+3EV
o49-110
+148
10:00:00
274
INDIANAPOLIS COLTS
-3-120
u49-110
-168
09/20/2020
275
DETROIT LIONS
+6-110
o50-110
+230
10:00:00
276
GREEN BAY PACKERS
-6-110
u50-110
-270
09/20/2020
277
NEW YORK GIANTS
+5½-110
o42-110
+200
10:00:00
278
CHICAGO BEARS
-5½-110
u42-110
-240
09/20/2020
279
JACKSONVILLE JAGUARS
+7½-115
o44-110
 
10:00:00
280
TENNESSEE TITANS
-7½-105
u44-110
 
09/20/2020
281
WASHINGTON FOOTBALL TEAM
+7-110
o46½-110
+260
13:05:00
282
ARIZONA CARDINALS
-7-110
u46½-110
-310
09/20/2020
283
BALTIMORE RAVENS
-7-115
o49½-110
-345
13:25:00
284
HOUSTON TEXANS
+7-105
u49½-110
+285
09/20/2020
285
KANSAS CITY CHIEFS
-8½-110
o47½-105
-404
13:25:00
286
LOS ANGELES CHARGERS
+8½-110
u47½-115
+324
09/20/2020
287
NEW ENGLAND PATRIOTS
+4-115
o44½-110
+170
17:20:00
288
SEATTLE SEAHAWKS
-4-105
u44½-110
-200
NFL - Sep 21
09/21/2020
289
NEW ORLEANS SAINTS
-5½-110
o48½-110
-234
17:15:00
290
LAS VEGAS RAIDERS
+5½-110
u48½-110
+194