Gambling911.com has your Week 12 college football betting odds and action report.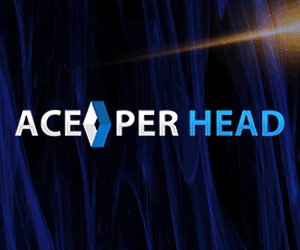 *6 weeks free trial - test drive - best in the biz
*Deposit with Bitcoin - They'll double it!
*Get your own domain, customized website, logo
*Switch in under an hour, earn mrore $$ for doing so
*Odds featured on DonBest.com
*Thousands of betting options daily + live in-play
*Easy and discreet payment options include gift cards
*Walmart gift cards also accepted


Start Earning Money From Your Sheet Here
Indiana was seeing better than 60% of the action as a +20.5 dog against Ohio State.
Cincinnati was getting around 75% of the spread backing as a -5 dog against UCF.  With the line dipping to -4.5, books appear to have a strong opinion on UCF and that will be our pick at +4.5.
Wisconsin was also seeing heavy lopsided action at 77%.
RECORD UPDATED NOVEMBER 21, 2020 9:36 pm ET
OVERALL NFL RECORD 2020: 6-10 37.5%
OVERALL COLLEGE FOOTBALL RECORD: 4-1 80%
OVERALL NBA RECORD 2020: 70-47-1 59.8%
SOCCER RECORD 2020 (INCLUDES MLS): 26-15 63.4%
Date Time
#
Team
Spread
Total
Money Line
NCAA FOOTBALL - Nov 21
11/21/2020
331
UCLA
+17-110
o64-110
 
12:30:00
332
OREGON
-17-110
u64-110
 
11/21/2020
333
IOWA
PK-110
o45-110
 
12:30:00
334
PENN STATE
PK-110
u45-110
 
11/21/2020
335
VIRGINIA TECH
-3-110
o54-110
-150
13:00:00
336
PITTSBURGH
+3-110
u54-110
+130
11/21/2020
341
EAST CAROLINA
-3½-110
o56-110
-168
09:00:00
342
TEMPLE
+3½-110
u56-110
+148
11/21/2020
343
CINCINNATI
-4½-110
o65½-110
-188
12:30:00
344
CENTRAL FLORIDA
+4½-110
u65½-110
+163
11/21/2020
345
MISSISSIPPI STATE
+25-110
o44½-110
 
16:30:00
346
GEORGIA
-25-110
u44½-110
 
11/21/2020
347
APPALACHIAN STATE
+4½-110
o47-110
+163
09:00:00
348
COASTAL CAROLINA
-4½-110
u47-110
-188
11/21/2020
353
MISSOURI
-5½-110
o56½-110
-210
16:30:00
354
SOUTH CAROLINA
+5½-110
u56½-110
+175
11/21/2020
357
INDIANA
+20½-110
o66-110
 
09:00:00
358
OHIO STATE
-20½-110
u66-110
 
11/21/2020
359
LIBERTY
+5-110
o65½-110
+165
16:30:00
360
NC STATE
-5-110
u65½-110
-195
11/21/2020
361
MICHIGAN
-12-110
o52-110
-438
16:30:00
362
RUTGERS
+12-110
u52-110
+353
11/21/2020
365
GEORGIA SOUTHERN
+3EV
o38½-110
+143
09:00:00
366
ARMY
-3-120
u38½-110
-163
11/21/2020
367
USC
-2½-110
o57½-115
-145
19:30:00
368
UTAH
+2½-110
u57½-105
+125
11/21/2020
373
FLORIDA INTERNA
+7-105
o42½-110
+235
11:00:00
374
WESTERN KENTUCKY
-7-115
u42½-110
-275
11/21/2020
375
RICE
+2½-105
o64½-110
 
11:00:00
376
NORTH TEXAS
-2½-115
u64½-110
 
11/21/2020
377
ARIZONA
+11½-110
o53½-110
+348
17:00:00
378
WASHINGTON
-11½-110
u53½-110
-433
11/21/2020
379
CALIFORNIA
-2½-110
o46½-110
-130
12:30:00
380
OREGON STATE
+2½-110
u46½-110
+110
11/21/2020
385
UTSA
-10-110
o52-110
-363
12:00:00
386
SOUTHERN MISS
+10-110
u52-110
+303
11/21/2020
387
SAN DIEGO STATE
-1-110
o46½-110
 
12:30:00
388
NEVADA
+1-110
u46½-110
 
11/21/2020
389
ILLINOIS
+16½-110
o60-110
 
09:00:00
390
NEBRASKA
-16½-110
u60-110
 
11/21/2020
393
LSU
+1½-110
o64-110
 
09:00:00
394
ARKANSAS
-1½-110
u64-110
 
11/21/2020
395
WISCONSIN
-7½-110
o44-110
-305
12:30:00
396
NORTHWESTERN
+7½-110
u44-110
+245
11/21/2020
397
KENTUCKY
+31½-110
o57½-110
 
13:00:00
398
ALABAMA
-31½-110
u57½-110
 
11/21/2020
399
FLORIDA
-31½-110
o68½-110
 
09:00:00
400
VANDERBILT
+31½-110
u68½-110
 
11/21/2020
401
OKLAHOMA STATE
+7-110
o60-110
+225
16:30:00
402
OKLAHOMA
-7-110
u60-110
-265
11/21/2020
403
KANSAS STATE
+12-110
o46½-110
+370
13:00:00
404
IOWA STATE
-12-110
u46½-110
-470
11/21/2020
407
GEORGIA STATE
-3½-110
o57-110
-163
12:30:00
408
SOUTH ALABAMA
+3½-110
u57-110
+143
11/21/2020
411
MIDDLE TENNESSE ST
+12½-110
o59½-110
+358
12:30:00
412
TROY
-12½-110
u59½-110
-443
11/21/2020
415
TENNESSEE
+10½-110
o50½-110
+320
16:00:00
416
AUBURN
-10½-110
u50½-110
-390
11/21/2020
419
ARKANSAS STATE
-4½-110
o69-110
-190
09:00:00
420
TEXAS STATE
+4½-110
u69-110
+165
11/21/2020
423
BOISE STATE
-14-110
o55½-110
-535
20:00:00
424
HAWAII
+14-110
u55½-110
+415
- Don Shapiro, Gambling911.com