No matter how you bet or who you bet on, when it comes to betting on the NFL, the key to success is being prepared for the season. No matter what types of betting you do, you must always be prepared. Betting NFL Futures is a wise move and its absolutely necessary to get your bets in early.
Find a great sportsbook that is offering NFL Futures and start thinking which direction you want to play this.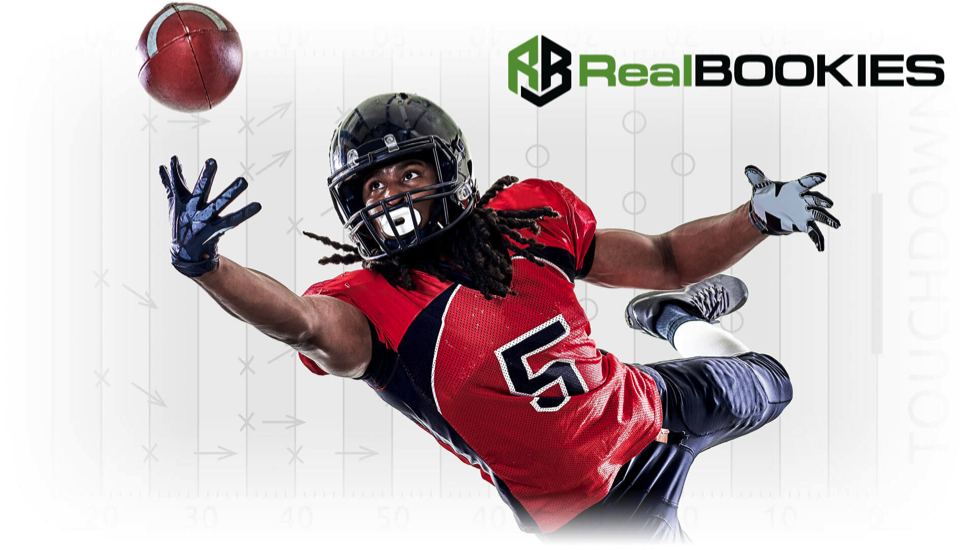 Are NFL futures really worth betting?
Yes, they are for sure worth betting. They are worth betting for a few reasons:
An NFL future bet is an investment, there is money to be made if you know who to bet and who really has a chance. Not only is the Super Bowl a wise investment, the playoff futures are also a wise move.
Unlike trading stocks on the US Stock Market, betting on the NFL is much more lucrative for one simple fact, insider information is not illegal!
If everything goes to pot and you end up losing for the football season, you still have your future bet! That can still come through for you and it may save your bacon! It will absolutely save your bacon if you played it right and picked a few winners.
Playing futures will repay every penny that you may have lost during the season.

We all like to think that we are the master gamblers and that we can call the NFL, however, we know this is not always true. Sometimes we lose and its certainly a nice thing to have a backup plan. NFL Futures is a backup plan and can win you big money as well as rescue you.
*4 weeks free trial
*Starting at $7 per head, 24/7 support
*Pay only for active players
*Live in-play betting on mobile or laptop
*No deposit required - Instant setup
*Live dealer casino or virtual casino
*18 plus years in business serving sports betting public
*70 plus horse tracks
Click here to visit RealBookies
What types of NFL future bets are worth betting?
Odds to win the Super Bowl, 2020.

Odd to win 2019-20 NFC Championship

Odds to win 2019-20 AFC Championship

Odds to win 2019-20 NFC East

Odds to win 2019-20 NFC North

Odds to win 2019-20 NFC South

Odds to win 2019-20 NFC West

Odds to win 2019-20 AFC East

Odds to win 2019-20 AFC North

Odds to win 2019-20 AFC South

Odds to win 2019-20 AFC West
The above NFL future odds are the common future bets that are offered by the vast majority of online sportsbooks. Now you must find a great sportsbook that offers all of these options and find one that comes with a fantastic reputation.
Top Ten NFL Future odds to win the Super Bowl in 2020: Open (Current May 12)
New England Patriots 6/1 (7/1)

Kansas City Chiefs 8/1 (10/1)

Los Angeles Rams 8/1 (10/1)

New Orleans Saints 11/1 (10/1)

Cleveland Browns 15/1 (14/1)

Indianapolis Colts 16/1 (16/1)

Philadelphia Eagles 18/1 (14/1)

Chicago Bears 20/1 (16/1)

Green Bay Packers 22/1 (22/1)

Minnesota Vikings 22/1 (25/1)

Pittsburgh Steelers, San Francisco 49ers, Dallas Cowboys and Houston Texans all were listed at 25/1 odds to win the Super Bowl as of May 12.
There are some fantastic odds here, and some that must not be ignored. We all know that the New England Patriots will always be the odds-on-favorite to win the Super Bowl as long as Tom Brady is the quarterback. The guy never seems to age, and the Patriots are always a contender.
Chiefs-With Mahomes, this team is a solid investment.

Rams-Ever so close they came, they can still smell it and they let it get away. They will be a fierce competitor this year.

Saints-This year will most likely be the last shot for Drew Brees to win another title, he wants it, the team wants it, and they just might get it.

Browns-Believe it or not, the Browns are a solid investment and at 15/1, they could be a huge profit. The Browns have made all the right moves and have a fantastic quarterback.

Colts-With Andrew and the greatly improved offensive line, this team will no doubt be in the playoffs.

Eagles-The Eagles are still a good team and may be looked at as an outsider, but why? They still have the same player core.

Bears-The best defense in the NFL and with a solid offense to boot. The Bears at 20/1, are the best investment on this board.

Packers-With Aaron Rogers anything is possible. Pound for pound, he is probably the best quarterback in the NFL.

Vikings-At 22/1 and with Cousins entering his 2nd full year with the team, they will be good, very good.
No matter who you chose, Every team on the board has redeeming value. Be sure to find the online bookie of your choice, preferably one that uses a great bookie software, and get in now. Get in while the numbers are good and while you can still get the best deal for your dollar.