Tiger Woods 2010 Masters Odds
ShareThis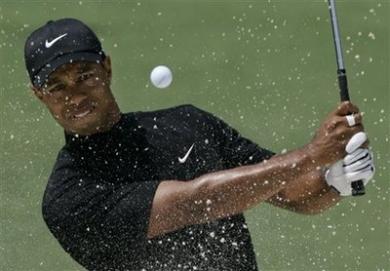 It's official, Tiger Woods will be playing in the Masters.  2010 Masters odds for Tiger Woods had been listed at 6/1 odds previous to Tuesday's announcement.  With news that Woods will play in the Masters, Sportsbetting.com has slashed his odds of winning to 9/4 (see website here)
"This won't be just any old betting event," says Payton O'Brien, Senior Editor of Gambling911.com.  "More people are expected to bet on Tiger (Woods) than any other past golf Majors event."
CBS Sports' president Sean McManus predicted that Tiger Woods' return to golf will be one of the "biggest media spectacles in recent memory."
ESPN airs the first two rounds of the Masters before CBS takes over for the weekend.
Deposit up to $300 and Sportsbetting.com will match that number.  For example:  Open an account with $500 using your credit card or other accepted method and Sportsbetting.com will put another $300 into your account Plus an additional 10 percent bonus (in this case $50).   This offer is for Gambling911.com readers ONLY so click here to open your account!  USE BONUS CODE GAMBLING911 when joining.  Opening an online betting account is easy at Sportsbetting.com. They accept deposits by VISA, MasterCard, Pre-Paid Gift Cards, Money Transfer, Cash Transfer and over the phone.
Tyrone Black, Gambling911.com 
Submitted by Tyrone Black on Tue, 03/16/2010 - 15:37
-->