Breaking News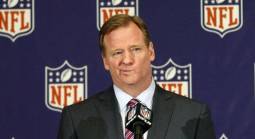 NFL commissioner Roger Goodell says Congress should enact uniform standards for any states that plan to legislate sports betting.
A number of big investors say they are not concerned that the cryptocurrency market has lost 55% of its value over the past five months. It was inevitable, they suggest.
Bitcoins are worth less than half of what they were in December. Mining them is 60 percent less profitable than it was in 2017. Even retailers of hobbyist mining rigs say they are seeing fewer customers.