Carrie Stroup here with your Knicks vs. Pacers Game 6 betting line for Saturday. You can bet this game at Sportsbook.com here and receive a FREE $100 WAGER.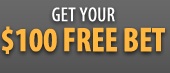 Sportsbook.ag Line & Total: Indiana -4.5 & 177.5
The Knicks look to force a Game 7 when they seek a second straight victory over the Pacers in Indiana on Saturday night.
New York was able to hold off elimination with an 85-75 victory on Thursday thanks in big part to closing the rebounding differential from minus-18 in Game 4 to minus-3 in Game 5. The Knicks were also able to force the Pacers into committing 19 turnovers without their starting point guard, George Hill, who was out with a concussion. Hill is questionable for Saturday's Game 6. So far in these playoffs, Indiana is 5-0 (SU and ATS) at home, winning all five games by at least 11 points. The Pacers are 35-11 SU (27-19 ATS) at Bankers Life Fieldhouse this season, while the Knicks are 25-21 SU (24-21-1 ATS) on the road. Indiana has also been resilient after an SU loss, going 22-13 ATS (63%), but New York has been able to string together win streaks all season, going 38-21 SU (64%) and 32-27 ATS (54%) following an SU victory.
The Knicks really struggled in Indiana this series, scoring 76.5 PPG on 35% FG in losing two straight games to fall into a 3-1 series deficit. However, New York responded with a 10-point victory in Game 5, as SF Carmelo Anthony hit some big shots on his way to a game-high 28 points (12-of-28 FG) and six rebounds in 42 minutes. C Tyson Chandler played great defense on Pacers big man Roy Hibbert, finishing with eight rebounds and two blocks in 27 minutes. SF Chris Copeland provided a huge spark off the bench with 13 points (4-of-6 FG, 3-of-4 threes) and four rebounds in just 19 minutes. PG Raymond Felton played a strong, aggressive game with Indiana missing George Hill. Felton scored 12 points (6-of-14 FG) while also adding five rebounds, four assists, three steals and zero turnovers in 37 minutes. SG J.R. Smith finally played a decent game for the Knicks and they will need him to build off of that in Game 6. After shooting 28.1% FG in Games 1-4, Smith shot a series-best 36.4% FG (4-for-11) on Thursday with six rebounds and three steals in 36 minutes.
Indiana did a poor job taking care of the basketball in New York in Game 5, posting just 12 assists with its 19 turnovers in the contest. SF Paul George was the Pacers' best player in Game 5, finishing with 23 points (7-of-18 FG), six rebounds and six assists in 43 minutes of play. George got to the free-throw line at will (7-of-10 FT) and is now averaging 18.8 PPG, 7.4 RPG and 5.2 APG in the series. PF David West also played a solid game for the Pacers with 17 points (7-of-17 FG), 10 rebounds and three steals in 39 minutes. Outside of West and George though, the only other player to score in double-figures was PG D.J. Augustin, who had 13 points filling in for injured George Hill as the starting point guard. Despite his 39 minutes, Augustin failed to record an assist in the game. The Pacers will need to do a better job taking care of the ball in Game 6 and the status of Hill is a major concern for Indiana in that regard. C Roy Hibbert, who had just nine points and five fouls in 31 minutes on Thursday, will need to find his offense, as he's averaged 14.7 PPG in his team's three wins this series, but just 7.5 PPG in the two defeats.
- Carrie Stroup, Gambling911.com Senior Reporter