Hansen Kentucky Derby Odds at 10-1 Overnight Saturday
ShareThis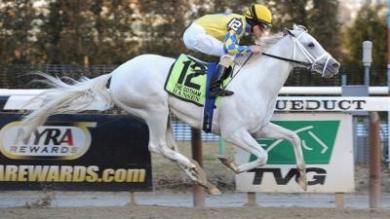 Hansen Kentucky Derby odds were coming in at 10-1 at Sportsbook and he certainly stands a chance of winning, although we here at Gambling911.com would prefer to see longer odds.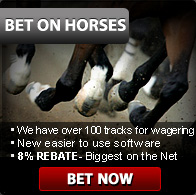 In his four prep races, Hansen has finished in either first or second place but he sort of petered out in the Blue Grass Stakes.
He does have a solid jockey in two-time Eclipse Award winner Ramon Dominguez.
Hansen is owned by a doctor who has the same namesake, Kendall Hansen.
"We're not worried about anybody," Dr. Hansen said of the field. "We have the best horse. Speed is dangerous, and he can go a mile and a quarter. Everybody will find that out in a couple of days."
The belief is that the horse Hansen won't be able to run the full distance. He's also at a slight disadvantage at the number 14 post position.
Below were the overnight odds on the 2012 Kentucky Derby from Sportsbook.
Alpha
Bodemeister
Creative Cause
Daddy Long Legs
Daddy Nose Best
Done Talking
Dullahan
El Padrino
Gemologist
Hansen
Ill Have Another
Liaison
Optimizer
Prospective
Rousing Sermon
Sabercat
Take Charge Indy
Trinniberg
Union Rags
- Carrie Stroup, Gambling911.com Senior Reporter
Submitted by Carrie Stroup on Fri, 05/04/2012 - 23:34