Officials in Bangalore are blaming two small explosions that injured 14 people at an Indian Premiere League (IPL) match on an illegal betting ring.  
V.S. Acharya, home minister for the state of Karnataka, in which Bangalore is located said: "We have received credible information from intelligence sources that the betting racket is behind the blasts. We are carrying out investigations."
But Acharya also expressed uncertainty as to whether the evidence would hold up pointing to an illegal bookmaking racket.
Submitted by Alistair Prescott on, Apr/20/2010
Breaking News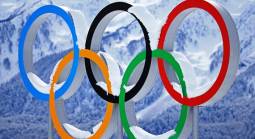 Gambling911.com has your Women's 1000M Betting Odds - Olympic Short Track Speed.
Gambling911.com has your Winter Olympics Nordic Combined Men's Individual Large Hill odds.
Perhaps, there is nothing that brings high returns in any selling experience than sex. Because many producers know this fundamental truth, whether it is music, TV show, writing a book, and even producing films, there is an inclusion of the slightest degree of sex also if it is not seen.