Keith James Hudson, 39, has plead guilty to hacking into professional poker players accounts and stealing naked pictures then attempting to extort money.  Hudson will serve two years prison time.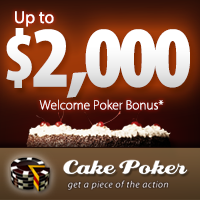 Also pleading guilty, Tyler Schrier, 23, who was sentenced to 3 1/2 years behind bars. He was sentenced for conspiracy, extortion and unauthorized access to another personal's computer information without permission. 
Prosecutors claim both men stole naked photos along with intimate emails from the account of poker pro Joe Sebok, then threatened to post the pictures and correspondences online unless they received hundreds of thousands of dollars.
Poker pro Barry Greenstein was also a target of the attacks.
Sebok said during the hearing for Hudson and Schrier that he and other victims had seen their lives "altered and shattered in irreparable ways."
"In short, I was no longer able to maintain my then-current level of participation in the poker industry, representing the brands that I had been previously, as well as greatly destroying my ability to do so with new companies moving forward," Sebok stated before the court.
Sebok has all but left the poker scene to start his own California vineyard.
Neither he or Greenberg paid the extortionists.
- Jagajeet Chiba, Gambling911.com