Move over Annie Duke (Celebrity Apprentice), Maria Ho (Amazing Race) and now Daniel Negreanu (The Real World), Phil Hellmuth is about to top all of you it seems.
Submitted by Ace King on, Aug/20/2009
The racist remarks made by professional poker player Daniel "Kid Poker" Negreanu on his blog earlier this month are nothing new, PokerHelper.com
Submitted by Thomas Somach on, Aug/20/2009
If you happen to be in Spain and on the beach, you could be lucky enough to spot a nude sun bathing Lacey Jones.
Submitted by Ace King on, Aug/19/2009
Doyle Brunson wasn't voted my Sexiest Poker Player of 2009 because he's dead wood.  Poker babe Lacey Jones also made the cut. 
Submitted by Jenny Woo on, Aug/19/2009
The attorney for a man accused of murdering his parents at their Pleasanton home in March 2008 for monetary gain hinted in his line of questioning Tuesday that someone other than the defendant may
Submitted by Guest on, Aug/18/2009
One of online poker's most aggressive players has been scooped up by a top online poker site. UltimateBet today announced that Billy Kopp, who finished 12th in the Main Event of this year's World Series of Poker, has signed on to join UltimateBet's Team UB, a group of successful poker pros that includes Phil Hellmuth, Annie Duke and some of the most respected online poker players in the industry. In just a few short years, Kopp has earned over $2.6 million in both online poker games and in land-based tournaments.
Submitted by Payton on, Aug/18/2009
As previously reported, online high stakes cash game specialist, Tom "Durrrr" Dwan had agreed to take part in a live Million Dollar Challenge.
Submitted by Guest on, Aug/18/2009
Bounty-hungry, poker-playing gunslingers rejoice.
Submitted by Payton on, Aug/17/2009
Dancing With the Stars betting remains a popular pastime and the new season cast was announced Monday.  Those who will be dancing include former Republican Majority Leader, Tom DeLay and poker pla
Submitted by Jordan Bach on, Aug/17/2009
This year, online poker players have an unprecedented number of reasons to join the online poker site in Aruba with today's announcement that the world's leading tournament director Matthew Savage
Submitted by Guest on, Aug/16/2009
Breaking News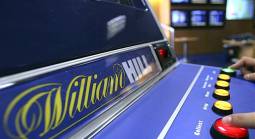 Gambling911.com has your latest gambling business news including everything you need to know about your favorite gaming firms.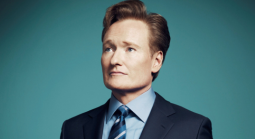 The World Series of Poker – and poker as a whole – has been labeled a sport by some....and late night comedian Conan O'Brien couldn't resist taking a jab at that concept.
Gambling911.com has your latest news concerning the explosive eSports gambling industry. Check back regularly for all the latest headlines.