Breaking News
Since the coveted NFL awards odds were released a couple of months ago, there have been a few notable changes.
The SEC baseball tournament starts this week and there is little doubt which team is going to be favored.  In fact, Tennessee is being called one of the greatest teams in NCAA history, at least according to the respected Massey Ratings.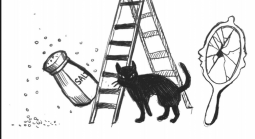 Everybody has the right to believe whatever they want. Most of the time, our beliefs are formed based on what we've heard or seen. Superstitious views about gambling are not out of the question.