Shocking revelations have come out over the past week regarding poker pros Phil Hellmuth and Annie Duke's affiliation with shuttered UB.com.  While both were well known as the faces behind the company, taped conversations released in recent days shows that the two players actually had part ownership in UB.com.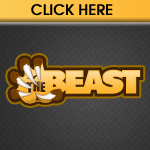 The secret recordings were released by Travis Makar, whose former boss, Russ Hamilton was a primary investor in UB.com (formerly called Ultimate Bet).  Hamilton was also at the center of an insider cheating scandal and profiled on the CBS news magazine "60 Minutes". 
Hellmuth appears to have been left out in the dark about the cheating scandal as described on the secret tapes.
Those close to UB.com ensured Hellmuth would not be permitted to respond to any of the concerns surrounding the cheating scandal. 
Attorney Daniel Friedberg commented that "Phil is the absolute worst possible person on the planet to ever be even remotely close to this.  He can be controlled".
Duke, on the other hand, apparently knew of at least one aspect of the cheating scandal, specifically a software tool called "AuditMonster" that enabled the viewing of hole cards.  Duke is cited as having used the program utilizing a 15-minute time delay.
Duke responded to the allegations via Twitter.
@AnnieDuke: I had access to the delayed viewing of cards only for a few UB tournament events where i was a radio commentator. 5:44 PM – 11 May 13
@AnnieDuke: This delayed viewing was made this public during those broadcasts and is standard practice for WSOP commentators for live events also. 5:44 PM – 11 May 13
@AnnieDuke: Sad a few folks making accusations and assumptions without fully appreciating this. 5:45 PM – 11 May 13
Ms. Duke has remained mostly out of the public eye in recent months.  Her brother, Howard Lederer, was implicated in a scheme involving Full Tilt Poker, an online poker company he helped front.
- Ace King, Gambling911.com