Online Poker WSOP Redemption Satellites From Carbon
ShareThis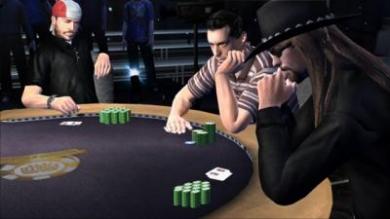 In another example of Carbon Poker once again listening to what their loyal players want, they are introducing the world to WSOP Redemption Satellites.

What are WSOP Redemption Satellites?
These are more tournaments offered in the Carbon Poker lobby, allowing players even more opportunities to win their way to the big WSOP events in Vegas this year. Simply win your way through four steps worth of tournaments and a $2500 WSOP Tournament Package will be yours.
What is more revolutionary about these Redemption Satellites is that players don't simply have to go through each step in order to advance. Players can redeem any extra coupons from previous steps tournaments to put it towards a buy-in for a higher step Redemption Satellite. This means that if you were to win 10 Step 1 Satellites, you could use all 10 of those $3 coupons to buy in to the $28 entry-fee Step 3 Redemption Satellite. Any difference in the conversion will be credited back to the players' account as they continue their way up the ladder.
The $2,500 WSOP packages will be credited in cash to the winning player's accounts, so you are responsible for buying into any WSOP you chose.
Get on these Redemption Satellites today and try to win your way to some summertime fun in Sin City.
More details can be found here
Matt Skinner, Gambling911.com
Submitted by Matt Skinner on Mon, 05/07/2012 - 18:26