PokerNews.com reported on the controversy at Table 376 over two players speaking Russian to one another.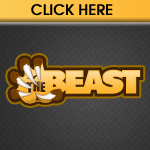 The problem at Event #29: $5000 H.O.R.S.E had to do with the fact that neither players were involved in the hands when speaking Russian.
Sarah Grant from PokerNews.com discussed the ultimate ruling as it applied to languages spoken at the table.
And indeed it was determined that players are permitted to speak whatever language they want provided they are not in the hand.
Grant asked some of the players seated at Table 376 what they thought of the controversy.
"I think if they are not in the hand they should be able to talk in whatever language they want," said poker pro Maria Ho, who compared the situation to that of texting to another player at the table while exchanging strategy.
Poker player Marcel Luske says to "respect the players in the hand" and considered the conversation in Russian "a little disrespectful". 
"It does affect the game emotion," he suggested.  "You can have the conversation away from the table."
- Ace King, Gambling911.com