These are the top gambling news stories here at Gambling911.com Monday June 24, 2013 (AM EDT). Follow us on Twitter here.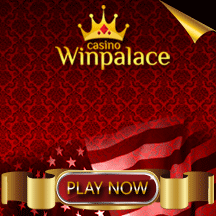 *California Bitcoin Cease and Desist Issued After Conference - Directly following last month's Bitcoin 2013 conference event in San Jose, CA that brought decent revenue into the state, California's Department of Financial Institutions decided to issue a cease and desist warning to conference organizer Bitcoin Foundation for allegedly engaging in the business of money transmission without a license or proper authorization.
If found to be in violation of California Financial Code, penalties can be severe ranging from $1,000 to $2,500 per violation per day plus criminal prosecution which could result in fines and/or imprisonment. Additionally, it is a felony violation of federal law to engage in the business of money transmission without the appropriate state license or failure to register with the U.S. Treasury Department. Convictions under the federal statute are punishable by up to 5 years in prison and a $250,000 fine.  Continue reading at Forbes.com
*Kara Scott Engaged, Also Among Chip Leaders at WSOP $1,500 No Limit Hold'em Event – ESPN.com reporter and obviously one helluva poker player Kara Scott is among the chip leaders at the World Series Event #40 $1500 No Limit Hold'em with just 75 players left of a field of 2161.
Bad news, too, fellas!  PokerNews.com just reported that Ms. Scott is about to become Mrs. Scott as she just announced her engagement. 
*You're Fired!!!  LAS VEGAS (Associated Press) — Andy Choy has been fired as president and CEO of the financially struggling Riviera Casino & Hotel on the Las Vegas Strip.
Choy, who joined the Riviera as CEO in April 2011, declined to comment after he was terminated Friday.
Before landing at the Riviera, Choy worked for Las Vegas Sands Corp. in Las Vegas and Macau. He was named CEO of the Riviera in a reorganization that took place after owner Riviera Holdings Corp. emerged from bankruptcy in 2010.
In a related move, Noah Acres, senior vice president of gaming at the Riviera, resigned. The resort has lost three other top executives over the last year.
- Jagajeet Chiba, Gambling911.com