2009 NBC Heads Up Poker Championship
2009 NBC Heads Up Poker Championship
This 2009 NBC National Heads Up Poker Championship update and latest results from Gambling911.com was as of Saturday night 7:30 pm EST.  There were 24 remaining players out of 64.  That field was
Submitted by Ace King on, Mar/07/2009
Tom "Durr" Dwan was among the 32 remaining poker players out of 64 still participating in the NBC Heads-Up Poker Championship, which takes place all this weekend.  Just this past week, <
Submitted by C Costigan on, Mar/07/2009
Gambling911.com is thrilled to provide its readers with the latest NBC Heads Up Poker Championship event updates as of Friday evening heading into the 10 pm EST hour.   49 of 64 players remained
Submitted by Ace King on, Mar/06/2009
While ratings for the National Heads Up Poker Championship have dropped drastically since 2006, at the height of the poker boom and pre-US prohibition related to online card rooms, the event is sti
Submitted by C Costigan on, Mar/06/2009
No sooner than news spread that poker babe Vanessa Rousso would be appearing in this year's coveted Sports Illustrated Swimsuit Issue, it was announced Thursday that she will become the latest Go D
Submitted by Anna Lexington on, Mar/06/2009
Some of the best poker players in the world invade Las Vegas this weekend with bragging rights and $500,000.00 on the line.
Submitted by Carrie Stroup on, Mar/05/2009
Breaking News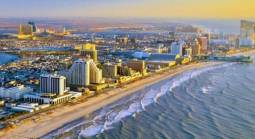 Atlantic City's Golden Nugget casino will become the sixth in New Jersey to offer sports betting.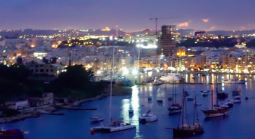 Although Malta is recently in the headlines for becoming "The Jurisdiction Of Choice For Blockchain Businesses", we must not omit the fact a new Gaming Act has come into force starting August 1, 2018.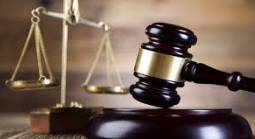 Back in March poker player Adam Lulat won £68,930 in the Grosvenor UK Poker Tour Manchester. This was by far his biggest live tournament win.