What are some of the hottest headlines in the world of poker? Here you will find all the latest juicy stories along with other important news and tournament results. A must read for the poker enthusiast with articles published throughout the day.
Breaking News
Jake Alexander Daubenspeck faces a felony sex crime after a woman accused him of sexually assaulting her in a Turtle Creek Casino elevator.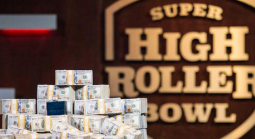 The first 30 players are confirmed to be playing the 2018 Super High Roller Bowl.