What are some of the hottest headlines in the world of poker? Here you will find all the latest juicy stories along with other important news and tournament results. A must read for the poker enthusiast with articles published throughout the day.
Breaking News
NJ Division of Gaming Enforcement Director David Rebuck says these sites are operating illegally in state
Montenegro features several amazing casinos. Best ones are on the Montenegrin Coast. When it comes to online gambling, well it's a different animal.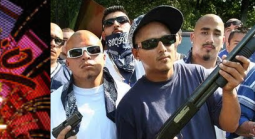 Las Vegas police say authorities arrested several known gang members at a resort casino near the Strip that were gathered at the Rio Sunday night. That casino plays host to the World Series of Poker each year.