What are some of the hottest headlines in the world of poker? Here you will find all the latest juicy stories along with other important news and tournament results. A must read for the poker enthusiast with articles published throughout the day.
Breaking News
The Pennsylvania gambling market witnessed a 3.2 percent increase in the month of January.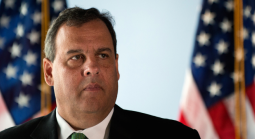 Governor Chris Christie is to be recognised by the sports betting industry for the pioneering role that he played in widening the scope for sports betting in the US.
The popular odds provider website Oddsshark.com has apparently been banned from the state of New Jersey.