Slot machines have long been a key element of gaming entertainment. The 'one armed bandit' is synonymous with casinos across the world. Of course, the advent of online casinos meant that slots fans could suddenly have fun from the comfort of their own home. However, this is not where the story ends – Software giant Playtech has developed a whole range of revolutionary online slots which are keeping players well and truly entertained. Here are just a few reasons why.

Superb graphics and effects 

Playtech is constantly producing new, cutting edge titles by the bucket load. As a result, there really is something for everyone. However, whichever slots game a player ends up choosing, you can be guaranteed that it will include the very best in animation, graphics and effects. Playtech games are characterised by their sharp, crisp presentation – As a result, players find themselves not just playing a slots game, but immersed in a different world. It is therefore no surprise that Playtech boasts a variety of fantasy game such as Gold Rally, which transports players back to the era of the gold rush. Most impressively perhaps are the movie based slots games, including titles such as Gladiator and Rocky. These games allow players to enter the world of their favourite Hollywood hits, utilizing genuine images and soundtracks from the movies themselves.
Potentially lucrative gaming
Typically, Playtech's slots games are not just a great deal of fun, but also offer players the prospect of a generous cash prize. Another hallmark of many Playtech slots games are the inventive bonus games and rounds which give players extra chances to win. However, perhaps the most important technological innovation in terms of prize money is the "progressive slots" system which Playtech has developed. Many of its slots games share a common jackpot prize, comprised of a small percentage of each wager.  The jackpot continues to increase until one lucky player wins the lot. As a result, Playtech titles such as Beach Life and Diamond Valley can be real money makers.
Niche titles for every taste
The age when slots games consisted solely of fruit machines is long gone. Playtech's huge game selection means that it caters for everyone, whatever your interests. For example, sports fans can enjoy a whole range of games from basic themed games such as Ice Hockey and Golden Tour (golf), featuring familiar symbols from their respective sports. However, at a more advanced level, World Soccer Stars allows players to take on the persona of their favourite current player and go head to head with some of the world's top stars. Horse racing fans will love Frankie Dettori's Magic Seven, which actually uses real footage from some of the jockey's most famous victories.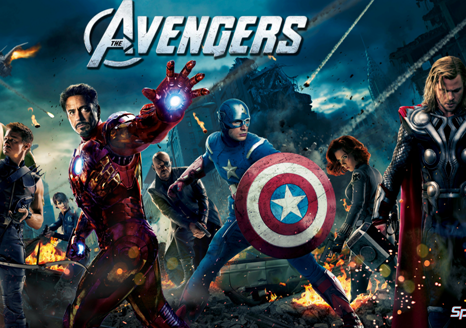 Meanwhile, if you are a fan of Marvel super-heroes, then you may just be in luck as Playtech has developed a large number of slots games dedicated to the comic stars. From Thor to Spiderman, the Incredible Hulk, Captain America and more, these games give players the chance to help heroes defeat their enemies while enjoying Playtech's characteristic movie-like features. Things have come a long way since the casino 'one armed bandits'!