Miami Dolphins vs. Atlanta Falcons Betting Pick – Odds and Predictions - FREE NFL Football Pick
Free Prediction Given by SportsCashSystem.com lead handicapper, Mike Taylor
Current line: Miami – 3 / Over & Under at 40 ½
Time:  Sunday, September 22, 4:05 pm (EST) FOX, NFL Red Zone
Summary:
Submitted by Mike Taylor on, Sep/20/2013
Most work places this week have partaken in the annual ritual of setting up March Madness office pools while the more savvy employee uses his or her Web-enabled phone to
Submitted by Alejandro Botticelli on, Mar/17/2010
Breaking News
Here are today's headlines in the world of gambling and sports betting as they happen - Thursday August 22, 2019.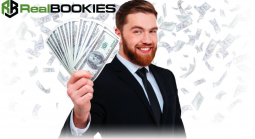 There is one way and one way only to grow your sportsbook business and that's through the use of a com domain and logo. You must have an online presence if you want to be effective on any level and if you care about making a six-figure income.